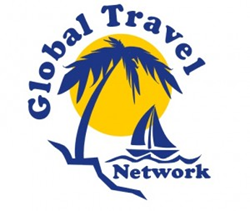 Roseville, California (PRWEB) March 17, 2014
Global Travel Network Roseville shares that it is at the forefront of a movement within the travel industry to be more transparent and utilize higher quality marketing services. Throughout the past year, GTN Roseville has enacted many policies and has even created an entire website dedicated to better informing the public about its credible marketing practices.
There are many reasons why Global Travel Network Roseville has revolutionized the way that many companies are marketing their tours to the public. Unlike other destination vacation providers, GTN Roseville focuses on quality, credibility, exceptional customer service and actually filling promotional travel certificates.
Throughout the year, Global Travel Network Roseville attends a wide variety of expos and conventions, inviting enthusiastic travelers to visit their booth. These booths are used to generate tour leads for people to come and learn about all of the incredible benefits of becoming a member of this industry-leading vacation provider. In fact, interested travelers can even win prizes when signing up for tours at these events.
Global Travel Network Roseville is proud to announce that because of its major and concentrated efforts to deliver better service and adhere to strict quality controls on call center scripts, complaints are lower than ever before. In addition, the company diligently tracks permission-based leads only, meaning that its call centers only call people who have indicated that they are interested in the company's travel services.
It is Global Travel Network Roseville's goal and priority to be as transparent as possible. With strict training that call center representatives must go through as well as quality control spot-checks and other measures that have been put into place, GTN Roseville is changing the way that vacation club memberships are marketed. Its revolutionary website, http://www.NotFreeTrips.com, has produced much buzz in the industry as more and more companies are creating their own websites that explicitly state the conditions and qualifications a person must meet in order to take an incentive vacation.
For more information about the travel services or the exceptional marketing practices that Global Travel Network Roseville employs, visit http://www.mygtn.com or call 801-287-9999 today.
******
Press release distributed by Reputation Maxx, a leader in online reputation management and part of a family of companies that includes Prensa Ahora and Enterate Ahora.