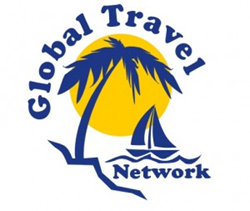 Roseville, California (PRWEB) April 18, 2014
Global Travel Network has long been known throughout the industry as a destination vacation provider that values transparency and integrity when it comes to its marketing practices. As the founders of the website notfreetrips.com, Global Travel Network has jump-started efforts throughout the travel industry to directly disclose all of the qualifications that need to be met in order for a prospective member to take advantage of a travel incentive package when attending a sales presentation.
Global Travel Network is excited to announce that it has recently added a four-night cruise vacation to the list of travel incentives that potential members can enjoy whenever they attend a sales presentation. This cruise excursion is adding onto a stellar list of travel opportunities including trips to Mexico or the Dominican Republic, locations across the United States, a stay in Hawaii, a trip to Las Vegas or Orlando and so much more.
Global Travel Network knows that with so much scandal and turmoil in the industry today, in terms of the marketing tactics that some companies have employed, consumers are more wary than ever before to attend a sales presentation for a destination vacation provider. Global Travel Network wants to assure the public by completely disclosing any and all qualifications that must be met in order for people to take advantage of these travel incentives. When visiting notfreetrips.com, consumers will see that there are several categories they must fit into in order to attend a presentation and be awarded an incentive travel package including age restrictions, income restrictions and marital status qualifications. Attendees must also be a major credit card holder and refrain from bringing guests or kids.
Global Travel Network continues to provide its sales presentation attendees with outstanding vacation incentives while enlightening travelers about all of the benefits that they can enjoy when becoming a part of this destination vacation provider. No matter where travelers want to take an adventure to, Global Travel Network is sure to provide them with outstanding accommodations and the top-notch customer service that this company has been recognized across the industry for.
For more information on how to attend a sales presentation, visit http://www.mygtn.com or call 801-287-9999.
******
Press release distributed by Reputation Maxx, a leader in online reputation management and part of a family of companies that includes Prensa Ahora and Enterate Ahora.