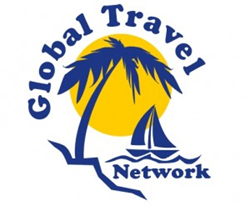 Denver, Colorado (PRWEB) March 10, 2014
Global Travel Network Denver is a leading destination vacation provider that is doing everything in its power to use the most credible, direct and forward-thinking marketing practices in the industry today. GTN Denver is proud to announce that since it has implemented the user-friendly NotFreeTrips.com, complaints about its marketing have been dramatically reduced.
One of the many features of NotFreeTrips.com is the fact that the qualifications needed to be met in order to take advantage of one of the many travel incentives that Global Travel Network Denver offers are prominently displayed. In an effort to be completely transparent, GTN Denver has laid out these qualifications and conditions in a clear and concise way.
In order to take advantage of promotional trips, an appointment must be made with a travel representative from Global Travel Network Denver. These offers are only valid if presentation attendees have successfully completed the invitation process and who qualify for eligibility in advance, according to the specifications clearly stated on the website.
Global Travel Network Denver shares that there are some restrictions on travel with these incentive travel deals, though the prices that these vacations are offered at simply cannot be beat. Oftentimes, these incentives are available for the cost of taxes alone.
Global Travel Network Denver also utilizes several other methods in order to ensure that its marketing practices are up to the highest industry standards. Quality control measures have been put into place in areas such as GTN Denver's call centers, booths at expos and more. Customer service is of the upmost priority for this company that values quality and credibility above all else.
Global Travel Network Denver is pioneering the movement within the travel industry to employ more credible marketing tactics. From extensive training for its call center personnel to the clear-cut and forward-thinking NotFreeTrips.com, Global Travel Network Denver is known for its providing exceptional customer service and travel options with integrity. For more information about this destination vacation club, visit http://www.mygtn.com or call 801-287-9999 today.
********
Press release distributed by Reputation Maxx, a leader in online reputation management and part of a family of companies that includes Prensa Ahora and Enterate Ahora.