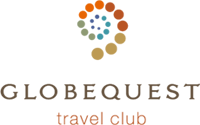 CABO SAN LUCAS, Mexico (PRWEB) September 03, 2015
When traveling to the gorgeous Baja Peninsula, vacationers face one of the most envious issues: an overabundance of activities from which to choose. GlobeQuest Travel Club members can select from relaxing on the beach, dining at authentic Mexican restaurants or enjoying the town's exciting nightlife.
GlobeQuest Travel Club guests who seek both excitement and beautiful ocean views would do well to reserve a spot on a sport fishing trip in Cabo San Lucas. With many sport fishing companies to choose from and a wide variety of fish to catch, fishing enthusiasts are sure to find the experience of a lifetime.
For those visitors who have never been sport fishing before, there is no better spot than off the coast of Cabo San Lucas. For those people who are still unsure, GlobeQuest Travel Club offers these top three reasons to try sport fishing this fall:
Variety: The waters off of Cabo San Lucas, where the Sea of Cortez meets the Pacific Ocean, is home to myriad species of sea life. In fact, the Sea of Cortez is thought to be one of the most diverse seas on Earth. Cabo is also called "The Marlin Capital of the World," but visitors will find many different types of sea life to catch every month of the year: striped marlin, dorado, tuna, wahoo, roosterfish and more. GlobeQuest Travel Club believes Cabo is the place to find world-class sport fishing at its very best.
Location: The convergence of the two bodies of water, the Pacific Ocean and the Sea of Cortez, with their distinct and different currents, structures and water temperatures, help create a unique feeding ground for all of these fish. Where those bodies of water meet, however, is the Baja Peninsula and it is a sight to behold from the sea. Beaches, cliffs and fishing villages abound, while visitors can also enjoy some fantastic views.
Ease: While people can bring their own equipment, many of the sports fishing tour companies do have rental equipment available. GlobeQuest Travel Club recommends checking with the tour company while booking the trip.
The GlobeQuest Travel Club was designed for the modern traveler and provides a wide variety of luxurious vacation destinations along with several world-class leisure benefits. With the GlobeQuest memberships, unforgettable vacation experiences can be planned over the phone with a live Vacation Expert or just the click of a button on the member-only GlobeQuest website. GlobeQuest makes building travel experiences easy and enjoyable by providing everything needed to Travel Your Way. GlobeQuest was founded by Grupo Questro and GBS International. Since 1985, Grupo Questro has mastered the development of ecologically responsible, world-class hospitality projects that set the standard for their class. Established in 2002, GBS International supports Grupo Questro by providing personalized resort management and customer care functions.
For more information about Los Cabos and GlobeQuest visit http://www.globequesttravelclub.com.
###
1-877-610-6300
memberservices(at)globequesttravelclub(dot)com
Press release distributed by JW Maxx Solutions, a leader in content management solutions and part of a family of companies that includes Enterate Ahora.