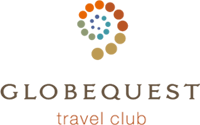 Getting a glimpse of the amazing sea life that calls the sea its home is an unforgettable memory, one that will last a lifetime.
CABO SAN LUCAS, MEXICO (PRWEB) November 02, 2015
GlobeQuest Travel Club is a top example of an excellent vacation provider, offering members of their service access to some of the best discounts and deals around. Having access to the stunning accommodations, high-class amenities located on resort properties, as well as an expert staff trained in the best customer service techniques will be one of the best experiences of a vacationer's lifetime.
Everyone should start off their trip sightseeing if they can since the area is known for being close by to some scenic natural landmarks. One of these is El Arco Cabo San Lucas, also known as the Arches. GlobeQuest Travel Club recommends renting a boat and checking this out together on an unforgettable excursion.
Visiting Lands End by water taxi is always a preferred activity, especially since it gives travelers even more access to the exciting water sports scene in Cabo San Lucas. GlobeQuest Travel Club shares that the world famous Medano Beach is the place to be during the fall season; the perfect place for travelers to hang out and get a glimpse of the local scene or continue trying out some of the water sports that are famous in the area.
Snorkeling and scuba diving are always popular pastimes and a great way for all those visiting to explore the area. GlobeQuest Travel Club knows there's so much more going on underneath the water than meets the eye. Getting a glimpse of the amazing sea life that calls the sea its home is an unforgettable memory, one that will last a lifetime. And for those who haven't gotten the chance to experience it on their own, there are trusted divers who offer their assistance for those new to the sport.
All this and more is waiting at El Medano Beach, a place where travelers will want to spend all of their time together during a fall vacation. In addition to the above ideas, there are also opportunities for surfing as well. There is something fun for every type of sport fan, as well as this being the perfect destination to learn more about GlobeQuest Travel Club. Be sure to stop by and learn about how to become a member of this group in order to always receive the best deals and discounts.
The GlobeQuest Travel Club was designed for the modern traveler and provides a wide variety of luxurious vacation destinations along with several world-class leisure benefits. With the GlobeQuest memberships, unforgettable vacation experiences can be planned over the phone with a live Vacation Expert or just the click of a button on the member-only GlobeQuest website. GlobeQuest makes building travel experiences easy and enjoyable by providing everything needed to Travel Your Way. GlobeQuest was founded by Grupo Questro and GBS International. Since 1985, Grupo Questro has mastered the development of ecologically responsible, world-class hospitality projects that set the standard for their class. Established in 2002, GBS International supports Grupo Questro by providing personalized resort management and customer care functions.
For more information about Los Cabos and GlobeQuest visit http://www.globequesttravelclub.com.
1-877-610-6300
memberservices(at)globequesttravelclub(dot)com
Press release distributed by JW Maxx Solutions, a leader in content management solutions and part of a family of companies that includes Enterate Ahora.