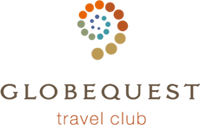 Miami, Florida (PRWEB) February 28, 2014
GlobeQuest is excited to announce that it has recently revamped its entire website. This was done in order to offer a better and more user-friendly member experience whenever travelers desire to book a luxury vacation experience. Globe Quest provides its members with a wide variety of getaway options from last-minute "Hot Weeks" with unbeatable deals to year-round accommodations at its long list of award winning and quality home resorts throughout Mexico.
Globe Quest constantly strives to improve the services that its valued members utilize. As more and more people go online to book their reservations instead of calling in by phone, this luxury vacation provider has made great strides in making members' online booking experiences easier than ever before.
One of the main additions to the new website is the new eConcierge service. Gone are the days when members would have to book their transportation, golfing, etc. through other avenues. This all-in-one concierge service provides travel planners with everything they need to have the vacation of a lifetime: book a relaxing session at a spa or set up a tee-time at one of the many championship golf courses at GlobeQuest's home resorts.
Vacation planners can also take advantage of transportation and car rental services offered through the eConcierge. Travelers can set up transportation to and from their resort or rent a car so they can explore the area around their destination of choice. All-inclusive services are also available at resorts where this amenity is offered.
All of these improvements to Globe Quest's website have resulted in fewer member complaints about frustrating vacation planning mishaps or hard-to-use interfaces. With the new website and especially with the eConcierge service, members are finding it easier than ever before to book the vacations they want how they want them.
For more information on how to become a member of this industry-leading travel club that keeps its member's needs and desires in mind, contact GlobeQuest today.
GlobeQuest Contact Information:
1-877-610-6300
memberservices(at)globequesttravelclub(dot)com
https://www.globequesttravelclub.com
*******
Press release distributed by JW Maxx Solutions, a leader in online reputation management and part of a family of companies that includes Prensa Ahora and Enterate Ahora.