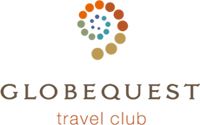 Miami, Florida (PRWEB) February 24, 2014
Globe Quest Vacation Club knows that members cannot always get away from their daily responsibilities for a vacation at any one of its luxury home resorts every year. Between work, school, unplanned events and more, there are lots of reasons why members may not be able to enjoy a getaway. In order to better accommodate vacationers and grant them more flexible travel schedules, GlobeQuest has announced its Home Week Promotion for members to utilize.
For those members who were not able to use their home resort weeks in 2013, they now have the chance to recover lost vacation time. GlobeQuest Vacation Club shares that members have until March 12, 2014, to deposit their home resort weeks that were unused in 2013 into Interval International at a specially discounted rate. Once this is done, the weeks will be available for use for two years.
Globe Quest Vacation Club reminds members that Interval International features hundreds of resorts in 75 countries around the world. By depositing these unused weeks, members have access to premium accommodations in Europe, Hawaii, Asia, Mexico, the Caribbean, Florida and other vacation hot spots.
GlobeQuest Vacation Club knows that life is an unpredictable thing, and wants to make sure that its members enjoy their hard-earned vacations that they may not have been able to take in 2013. This luxury vacation provider prides itself on offering incredible accommodations across Mexico and around the world that enable members to relax from the every-day stresses of their lives.
On top of this Home Week Promotion, GlobeQuest also offers a host of other travel deals for members to take advantage of. Each month, the travel club offers a new deal, which allows members to save money off of their stays. Additionally, members can save lots of money by booking last-minute Hot Weeks deals or even enjoy a premium vacation package to one of the best and most sought-after locations around the world.
Globe Quest Vacation Club invites travelers who want to enjoy the most from their vacations to inquire about becoming a member of this industry-leading vacation club. For more information, visit http://www.globequesttravelclub.com.
GlobeQuest Contact Information:
1-877-610-6300
memberservices(at)globequesttravelclub(dot)com
*******
Press release distributed by JW Maxx Solutions, a leader in online reputation management and part of a family of companies that includes Prensa Ahora and Enterate Ahora.