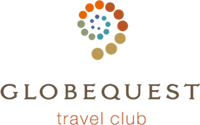 Miami, Florida (PRWEB) March 11, 2014
GlobeQuest is proud to announce that its customer service team has been nominated for an American Resort Development Association (ARDA) award in the ARDA Advertising, Promotions and Communications Division. The specific category is that of 250 agents or fewer.
Every year, vacation ownership and fulfillment professionals from across the United States and the world convene at the ARDA World Annual Convention & Expo, which is being held this year at the Venetian Resort Hotel & Casino in Las Vegas, from April 6-10. During the convention, numerous awards will be given out, highlighting excellence in a wide range of categories and divisions. Everything from achievements in amenities to luxury units and marketing and sales divisions will be recognized.
Globe Quest is proud to have been nominated for such a prestigious award, as it takes its customer service department very seriously. This luxury vacation provider strives to ensure that each member and interested traveler is treated with the upmost respect, courtesy and care.
This year, over 3,000 attendants from more than 35 countries will be attending the convention and expo, which is one of the industry's leading opportunities for networking and discussing the current state of affairs. In fact, there are more than 40 workshops and educational sessions that will discuss what works and what does not work in the industry, which are the best products to use, where the industry is going in the future and more. The fundamentals of resort design and development, resort operations, sales and marketing, and finance will also be discussed. Key speakers this year include Scott Klososky and Michael Durant.
GlobeQuest is looking forward to attending ARDA World as it is a prime opportunity to learn even more about the industry and network with other leaders in vacation fulfillment. When it comes to providing exceptional vacations to top destinations across Mexico and around the globe, few can compare to the luxury, value and customer service that Globe Quest provides. For more information on becoming a member of this industry-leading and truly exceptional vacation club, visit http://www.globequesttravelclub.com today.
GlobeQuest Contact Information:
1-877-610-6300
memberservices(at)globequesttravelclub(dot)com
Press release distributed by Reputation Maxx, a leader in online reputation management and part of a family of companies that includes Prensa Ahora and Enterate Ahora.