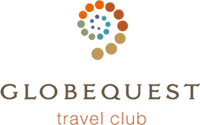 Miami, Florida (PRWEB) May 12, 2014
According to Globe Quest, complaints regarding travel scams are being systematically eliminated as travelers become more and more familiar with the methods that scammers utilize. No longer is the average traveler at risk like they once were. Even though scammer's methods for extracting personal information have advanced as technology has advanced, they have not been able to keep travelers fooled for long. The opening months of 2014 have seen a decreased amount of travel scam reports, largely thanks to industry leaders, like GlobeQuest, doing their part to help secure its members' vacation experiences.
GlobeQuest shares that complaints collected from travelers show that criminals attempt to exploit the latest technology, in an attempt to take advantage travelers. A piece of new technology that allows credit cards to be swiped through tablet attachments can be utilized to copy information onto said device. Every store that utilizes these scanners should not be shunned, however, as it is a safe practice, though it is recommended that travelers deal in cash whenever possible. Of course, when carrying any amount of cash, keep the purse or wallet firmly in hand at all times; wallets tucked into front pockets are safer than wallets kept in back pockets.
Another travel scam that is still seeing circulation in some regions is the fake coupon scam. Regarding complaints seen by GlobeQuest from travelers, some reported that con artists planted fake flyers for discount delivery food in locations frequented by tourists. Some flyers even look identical to the ones issued by large corporations that people typically receive in the mail. These flyers will usually have a telephone number printed on them for the alleged local location. The number is in fact the number for the scammer, who will pose as an employee pretending to take the traveler's complete order. When it comes time to pay, the traveler provides their credit card information and perhaps a few other bits of information as well. Now the criminal has personal financial information, which they can then exploit.
As always, constant vigilance and adherence to common sense practices will keep travelers safe from these sorts of scams. GlobeQuest strives to keep its members educated and informed, which then allows them to properly enjoy their vacation experience. For more information, contact GlobeQuest at http://www.globequesttravelclub.com.
GlobeQuest Contact Information:
1-877-610-6300
memberservices(at)globequesttravelclub(dot)com
*****
Press release distributed by Reputation Maxx, a leader in online reputation management and part of a family of companies that includes Prensa Ahora and Enterate Ahora.