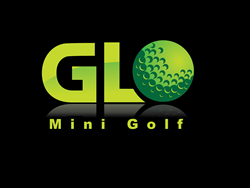 The Ultimate Entertainment Experience
Riverside, California (PRWEB) June 19, 2015
Get ready to experience miniature golf like never before. GLO Mini Golf is a state of the art, indoor, glow-in-the-dark mini golf course. The facility features hundreds of black lights that illuminate the course in a kaleidoscope of electric colors. Travel the world with 27 'World Wonder' themed holes. Go from the Great Pyramids of Egypt to the Running of the Bulls in Spain to Niagara Falls in New York all lit up by colorful glow in the dark paint. Make the experience even more fun with 3D glasses.
And there is more than just golf at GLO. The 15,000-sq.-ft. space also features a gaming area with a fully stocked arcade and private 10 unit Xbox gaming suite with the latest and most popular games. Food, drinks and glow in the dark accessories can be purchased at the concession stand.
Become immersed in the game in a private 10 person gaming suite. Each station has been crafted to provide the ultimate experience. From the 48-inch wall-mounted screen, to the #1 rated gamer chair, every championship level player will feel at home.
Have an event or celebration coming up? Host it at GLO. The large party rooms feature high-end furniture with chalkboard tables. The party concierge will help with planning any event from start to finish, including organizing the food and invitations.
GLO Mini Golf is a unique venue that offers hours of fun for all ages. Located in the Tyler Mall at 1299 Galleria at Tyler Riverside CA 92503, GLO is convenient and the perfect place for a date night, family outing, birthday party, corporate event, or just a fun place to hang out. Family owned and operated, all employees pride themselves on providing the best in customer service. Guest satisfaction is the #1 priority. When looking to do something out of the ordinary, visit Glo Mini Golf, a new favorite pastime.