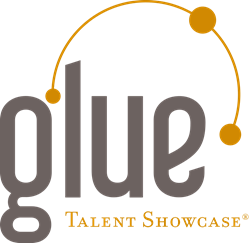 The Glue ecosystem is meant to create stickiness between organizations and talent over a lifetime of professional development.
Cincinnati, Ohio (PRWEB) August 07, 2013
Job seekers looking for a more comprehensive way to present their individual talents and personal brand to employers now have access to the Glue Talent Showcase™ available at http://www.gotoglue.com.
Formatted so employers and recruiters can quickly yet thoroughly understand a candidate's unique value, the Glue Talent Showcase™ includes content galleries for a resume and cover letter, a First Impression Video, and a workplace competency assessment powered by the Devine Group. Job seekers can also upload an unlimited amount of content that demonstrates their natural talents, specialized skills, and relevant knowledge. Such content could include class projects for students or work samples for professionals.
"I have never seen a program that not only displays your credentials and resume, but also gives you the ability to voice yourself and display files that you think shows your value as a person seeking employment," said Matthew Kron, a 22 year old senior from Arizona State University. "I think the Glue Talent Showcase™ has the capability to grow to become one of the most used and valuable tools for people searching for employment."
GlueWorks also sells a customized version of its system to organizations such as colleges and universities, chambers of commerce, and workforce development groups. This customized system includes Talent Showcase™ profiles, a searchable database, and an organizational portal for functions such as mentoring, professionalism coaching, or quality controlling content.
"The Glue ecosystem is meant to create stickiness between organizations and talent over a lifetime of professional development," said Dr. Stephanie Hughes, founder of Glue and a tenured Associate Professor of Management at Northern Kentucky University. "Add the capability for employers to find talent and Glue's infrastructure aligns the interests of all three parties."
About GlueWorks, LLC
Through its flagship product, the Glue Talent Showcase™, GlueWorks, LLC is an emerging leader in the talent industry. Talented individuals looking to present their skills, knowledge, and personal brand can register for a Talent Showcase™ free at http://www.gotoglue.com. Organizations looking to create stickiness with their community can purchase a customizable system consisting of Talent Showcase profiles, a searchable database, and a portal for advising content and monitoring system activity. To get more information or to request a demo, contact a member of the GlueWorks team through gotoglue.com or follow @gotoglue on Twitter or GotoGlue on Facebook to receive company updates and relevant personal branding tips.
About The Devine Group
The Devine Group—which has been in business for more than 40 years and serves many Fortune 1000 organizations—is devoted to helping companies reduce costs, increase revenues, and enhance productivity through the use of insightful behavioral and psychological assessment testing and related human resource solutions.
The Devine Group psychologists, statistical analysts, organization development consultants and experienced human resource practitioners work together to create industry-leading predictive models that help companies take the guesswork out of hiring and talent management. Through The Devine Group's assessment solutions, clients maximize returns on their human capital investments—all across the employee lifecycle—while reducing their risk. Through the company's testing vehicles, it brings clarity to critical hiring and development processes. For more information about The Devine Group, visit our website at http://www.devinegroup.com.