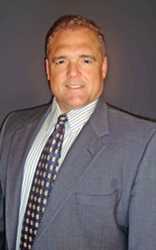 I wanted to help and use what I know to aid in Haiti's economic development.
Akron, Ohio (PRWEB) March 25, 2014
Kevin Gluntz, Attorney at Law of Gluntz Law LLC has been participating in COCINA's program for the last two years, bringing his expertise of the law and work with startup companies to Haiti. "I wanted to help and use what I know to aid in Haiti's economic development," said Kevin Gluntz, Attorney At Law.
Kevin recently returned from the a trip where he volunteered himself and his son to help run the sports clinic for the children during their spring break. Last year, he was working on a fence being built around the school to keep the school's children safe due to the school's proximity to the Haiti/Dominican Republic border.
COCINA is a U.S.-based 501 (c) (3) charitable organization that was formed in 1990. It was established to provide financial and management support to Haiti's poor as well as foster U.S./Haitian partnerships. COCINA is helping thousands of individuals and families in Ouanaminthe and elsewhere in Haiti to improve their standard of living.
Kevin Gluntz, Attorney at Law, has spent over two decades representing various businesses, from Fortune 500 companies to family-owned businesses, in all aspects of business, securities law and tax law. Voted one of the best lawyers in Cleveland from 2010-2014 and one of the best lawyers in America from 2005-2014, Kevin Gluntz, Attorney at Law is dedicated to serving the legal needs of the people in Cleveland, Akron and the Hudson, Ohio communities.
Gluntz Law LLC is located at 581 Boston Mills Road, Suite #600, Hudson, Ohio, 44236.
For information or to schedule a consultation, please visit http://www.akronbusinesslawyer.net or call Kevin Gluntz at 216-403-5461.
About Gluntz Law LLC
For many years Kevin Gluntz has devoted himself as an attorney providing detailed and informative legal support to clients throughout the Northeastern Ohio area.
About NALA™
The NALA is a full service marketing agency for local business owners offering online advertising, marketing and branding expertise, great business benefits, education and money-saving programs, as well as a charity program.
PR Contact: Tiffani Tendell
ttendell(at)thenala(dot)com
805.650.6121, ext. 361