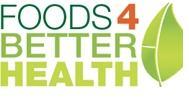 Things to Know About the Gluten-Free Diet
(PRWEB) July 05, 2013
Foods4BetterHealth.com, a new food and nutrition web site that believes in using food to heal and prevent disease and illness and help you live a long, happy life, is reporting on a recent study that found that the gluten-free diet does not help you lose weight.
As Foods4BetterHealth notes (foods4betterhealth.com/3-things-to-know-about-the-gluten-free-diet-2608), a recent study (the Framingham Heart Study) analyzed 2,834 participants and their dietary intakes. According to Dr. Julie Miller, former president and chair of the board of the
American Association of Cereal Chemists, there was no association between eating wheat or gluten and belly fat. In fact, the participants eating wheat were actually more likely to have reduced belly fat. (Source: "The Gluten-Free Diet," Healthy Grains Institute web site; http://www.healthygrains.ca/resources/fact-sheets/gluten-free-hot-topic-fact-sheet/, last accessed June 20, 2013.)
As the Foods4BetterHealth article "3 Things to Know About the Gluten-Free Diet" notes, many people try a gluten-free diet to lose weight, or because they believe that a gluten-free diet is healthy. However, according to Foods4BetterHealth, there are no studies to date that show that a gluten-free diet is associated with weight loss or that there are any particular health benefits in eating a gluten-free diet.
The Foods4BetterHealth report also states that many people on a gluten-free diet must be careful to ensure they are getting the nutrients they need, since they are not eating gluten and many gluten-free products are stripped of essential nutrients, such as fiber.
Foods4BetterHealth concludes that many Americans are trying a gluten-free diet, regardless of whether or not they suffer from celiac disease or gluten intolerance—instead choosing to believe that a gluten-free diet is healthier, which the science does not support at this time. (Source: "Most With Celiac Disease Unaware of It; Others Go Gluten-Free Without Diagnosis," ScienceDaily web site, July 31, 2012; http://www.sciencedaily.com/releases/2012/07/120731094104.htm.)
Foods4BetterHealth.com, created by Doctors Health Press, is a food news and health web site, offering its readers information about the latest food controversies, exclusive expert advice, and health tips to ward off illness, prevent disease, and live a long, healthy life. For more information, visit foods4betterhealth.com.