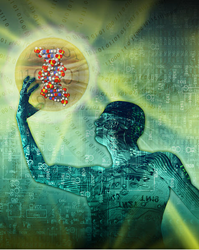 Boston, MA (PRWEB) May 09, 2014
A new article and video review from Healthnewswires.com details how Dr. Peter Osborne's Gluten Free Society provides support and education to doctors and patients on the topics of gluten sensitivity and celiac disease.
Dr. Peter Osborne, founder of Gluten Free Society, is a Board Certified Clinical Nutritionist and holds a doctoral degree in chiropractic medicine from Texas Chiropractic College. Practicing since 2001, Dr. Osborne has dedicated his practice to the holistic and natural treatment of gluten sensitivity and gluten allergy symptoms.
The Gluten Free Society provides members with the most recent and important information associated with gluten sensitivity, gluten free diets, wheat intolerance, gluten allergies, and celiacs disease.
Gluten and celiac DNA home testing services, member discussion forum, gluten free recipe guides, gluten free food list, gluten free products, and a complete video education series are just a few of the services available on GlutenFreeSociety.org.
Less than 1% of all cases of gluten intolerance and wheat sensitivity issues are ever diagnosed and treated; Dr. Osborne educates both patients and doctors of the important symptoms associated with gluten sensitivity. In addition, Dr. Osborne is a practitioner of Functional Pastoral Medicine, which means he is committed to working in partnership with his patients. Dr. Osborne's goal is to identify and treat the root causes of gluten sensitivity - not just to temporarily alleviate symptoms associated with the condition.
In addition to reviewing Dr. Osborne and the Gluten Free Society, the new article and video posted on HealthNewsWires.com also detail important information about gluten sensitivity, including gluten allergy signs and symptoms, gluten free diet plans, and access to a complete gluten free food list.
The complete review of Dr Peter Osborne's Gluten Free Society is available at http://www.Healthnewswires.com/Gluten-Free-Society-Review/. The video review can be found at http://healthnewswires.com/gluten-free-society-video-review/.
About: HealthNewsWires.com is a new website that was launched in June of 2013 in order to educate the community on the importance of health and wellness. Previous topics covered on the site include insulin resistance, weight loss, benefits of antioxidants, skin health, joint health, metabolism, digestive health, probiotics, gluten intolerance, as well as several other highly informative articles to help people understand the connection between health and a high-quality of life.