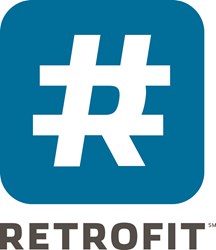 Staying gluten free during the holidays is challenging...That's why the best advice is to plan ahead. - Stefanie Painter, Retrofit Registered Dietitian
Chicago, IL (PRWEB) December 11, 2013
Retrofit, the expert-led, data-driven weight-loss company for busy professionals, is providing expert tips on how to pick the healthiest foods while avoiding gluten-packed treats this holiday season. Retrofit Weight Loss Coach and Registered Dietitian Stefanie Painter offers advice on overcoming the nutrition challenges presented during the holidays, especially for those who abide by a gluten-free diet.
"Because gluten has hit the public eye with a swift punch, it seems we have more questions than answers lately. Is it good for us? Is it bad for us? Before we either condemn it or celebrate it, we should know the truth," Painter said. "During this time of year, everyone is faced with the hurdles of avoiding holiday weight gain."
Retrofit is releasing a Celiac & Gluten Infographic to help explain how gluten affects people.
Retrofit, a high-tech data-driven company, personalizes its weight loss program for clients facing different challenges when it comes to health and wellness. Retrofit designs its programs specifically based around clients' specific needs, which is helpful when it comes to trying to lose weight and maintain a gluten-free lifestyle.
"We want to make sure that our clients are aware not only about how holiday indulgences can affect their waistlines, but also want to ensure they do not face getting ill due to gluten intolerance or celiac disease," said Retrofit Lead Registered Dietitian Amy Margulies. "Whatever challenges our clients face, we make sure they have the information and the support they need to lose weight and feel great."
Margulies and her team of highly-trained team of Retrofit weight loss coaches offer these tips for planning a happy, gluten-free holiday:

Search for gluten-free holiday recipes.
Ask if you can bring gluten-free dishes to any holiday parties or dinners.
Bring the party to you. By having the event at your home, you can control all preparation of the foods.
If you're unsure if gluten-free foods will be available but don't feel comfortable asking, have a small meal or snack before going to the event. This way you're not hungry and won't feel deprived.
Seek out vegetables, cheese, fruit, and steamed vegetables without sauces. Don't be afraid to ask what's in a particular dish or how something was prepared. You may very well be able to eat any meat or fish that are available.
Staying gluten free during the holidays is challenging, said Painter. "That's why the best advice is to plan ahead. Don't be afraid to ask for what you need to stay healthy, especially around your friends and family. Your loved ones wouldn't want you to become ill just because a few simple measures weren't taken to ensure gluten-free or uncontaminated items weren't around for you to enjoy."
For more tips on which foods to avoid and which gluten-free foods to choose, please visit the Retrofit Blog.
To arrange an interview with a Retrofit Registered Dietitian, please contact Jennifer Zeidler, Retrofit Director of PR at jenniferz (at) retrofitme (dor) com or call (855) 473-8763 x776.
About Gluten
Gluten is the protein found in wheat, barley, and rye. While oats are naturally free of gluten, it is important to note they are often contaminated during the manufacturing process. Also, byproducts of wheat, barley, and rye are used in many manufactured foods, serving as fillers, stabilizers, or thickeners. As a result, gluten can show up almost anywhere. Therefore, knowing and understanding the kinds of foods that may be manufactured or cross-contaminated with gluten is essential to adhering to a 100% gluten-free diet.
About Celiac Disease
Celiac disease is an autoimmune digestive disease that can affect people of any gender, race, or age. With celiac disease, the body's immune system attacks the villi of the small intestines, resulting in a lack of nutrient absorption. Villi are tiny structures that line the intestines and absorb nutrients. Gluten can prevent the villi from absorbing necessary nutrients. Over time, if the villi become more and more damaged, the body can become malnourished. There are more than 300 symptoms related to celiac. The most common include bloating, diarrhea and/or constipation, fatigue, depression, an itchy skin rash, osteoporosis, joint pain, headaches and mood changes. However, some individuals have asymptomatic celiac disease, meaning they have no present symptoms of the disease other than damaged villi.
About Retrofit
Retrofit, the expert-led, data-driven weight-loss program for busy professionals, is designed to deliver lasting results. Its innovative program for both individuals and corporations includes wireless monitoring of a client's weight, activity, and sleep. Retrofit clients videoconference with a team of wellness experts that includes a registered dietitian, exercise physiologist and behavior coach. Retrofit has raised $10.7 million in venture financing led by Draper Fisher Jurvetson (DFJ). Retrofit can be found on the web at RetrofitMe.com and by calling 855-4-RETROFIT. Follow the company on Facebook and Twitter at @retrofitme.