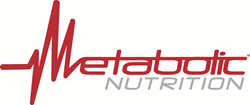 Tamarac, FL (PRWEB) June 17, 2016
Metabolic Nutrition will officially release its anticipated new glycogen loading carbohydrate supplement at this weekend's 2016 Europa Games Get Fit and Sports Expo in Dallas, Texas. For the first time at an exposition, full-size bottles of this revolutionary new product will be available for visitors to purchase at the company's recently revamped display booth. Samples of GlycoLoad will also be available, along with Metabolic Nutrition favorites such as Protizyme, Synedrex, P.S.P. and the also recently launched MuscLean.
Held June 17-18, 2016 at the Kay Bailey Hutchison Convention Center, the 2016 Europa Games Get Fit and Sports Expo in Dallas will be attended by tens of thousands of top athletes and general fitness enthusiasts, and will feature hundreds of leading health and nutrition companies. Several NPC and IFBB Bodybuilding competitions are also part of this exciting event.
This weekend's formal introduction of Glycoload follows an overwhelmingly positive response to the product through consumer retail testing over the past year and its soft launch at Europa Orlando in April. Physician formulated to facilitate faster recovery and provide optimal performance for strength, endurance and high-intensity training, GlycoLoad is a non-nutritive carbohydrate supplement. It safely replenishes the body's glycogen without adding fat or causing an insulin response due to increased blood sugar. Unlike many competing products, GlycoLoad also does not cause consumers any gastrointestinal upset, gas or bloating, and is safe to take multiple times per day.
GlycoLoad is available in seven flavors including green apple, grape, blue raspberry, fruit punch, lemonade, watermelon and an unflavored version for those who would like to mix it into already flavored products. In addition to this weekend's expo, GlycoLoad is also now available for purchase in select retail stores nationwide, as well as online at http://www.metabolicnutrition.com.
For more information about GlycoLoad and Metabolic Nutrition's appearance at this weekend's Europa Dallas, follow the company on Facebook, Twitter, Instagram and Google+.
About Metabolic Nutrition
Metabolic Nutrition's commitment to manufacturing and delivering superior quality, uncompromising results, great taste and high-quality supplements has made it an industry innovator in sports nutrition. For more than 25 years, Metabolic Nutrition has continued to provide top athletes as well as health-minded consumers with the quality and results they demand. For more information, please call 1-888-626-1022 or visit metabolicnutrition.com or facebook.com/metabolicnutrition