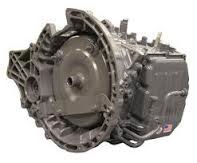 People who own or work on Saturn, Pontiac, GMC or Buick vehicles will be able to save even more money through our freight promotions
Phoenix, AZ (PRWEB) June 16, 2015
The co-manufacturing of automatic transmissions by Ford and General Motors has helped to produce several varieties of the 6-speed gearbox now used in American vehicles. The PreownedTransmissions.com company is now providing a zero cost freight incentive for all purchases of its used GM 6T70 transmissions online at http://preownedtransmissions.com/gm-6t70-transmission-sale.
The builds that are now shipping this year for no standard freight charges include the range of 6-speed GM manufactured gearboxes that were co-developed by Ford. The 6T70, 6T80 and 6T75 are included in the freight promotion that will remain active until the first part of next year in the U.S.
"People who own or work on Saturn, Pontiac, GMC or Buick vehicles will be able to save even more money through our freight promotions," one sales rep at the PreownedTransmissions.com website said.
The automatic assemblies that are included in the sales promotions for 2015 are now available with the standard components warranty that was revised this month. Consumers will be able to have a gearbox covered at the point of sale for a term of 24 months for most replacement parts applications.
"The shipping and warranty package that we are now including with all of our used condition inventory comes at no cost to the public," said the rep.
People who order at the Preowned Transmissions company do not need a special promo code or discount coupon to enable the freight incentives in place. All price data that is displayed while using the company website reflects the current offers available.
About PreownedTransmissions.com
The PreownedTransmissions.com company provides resources for consumers to buy used gearboxes that are from American and European suppliers on the Internet. The company has a database of over 100,000 products that can be purchased. The PreownedTransmissions.com company intends to open a new warehouse to hold its expanded inventory sometime within the course of this year.