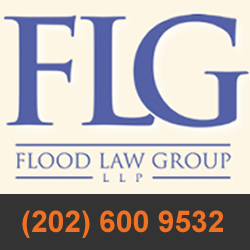 Some claims are alleging that GM failed to remedy the defect in a timely manner, which may have resulted in injuries and death
Washington, D.C. (PRWEB) March 19, 2014
Flood law group today announced that they are actively investigating claims on behalf of anyone who has sustained injuries possibly related to a recent auto recall issued by General Motors. The recall affects the ignition systems of several popular car models manufactured by General Motors.
According to the National Highway Traffic Safety Administration (NHTSA Campaign Number: 14V047000, 2/10/2014), the recall affects the ignition systems of the following car models produced by GM:

2006-2007 Chevrolet HHRs
2006-2007 Pontiac Solstices
2006-2007 Saturn Sky models
2007 Pontiac G5 models
Ion models
Cobalt models
According to a report from the Los Angeles Times (As many as 303 deaths linked to faulty ignition switches in recalled GM cars, 3/13/2014) the recall affects as many as 1.6 million cars in the makes and models listed above. According to the LA Times report, the recall was instituted after it was found that weight on the key and/or poor road conditions or some other jarring event may cause the ignition switch to move out of the "run" position and shut down the engine. The LA Times report also states that in the car models affected by the recall, the air bags may not deploy if the key is moved out of the "run" position, potentially posing a greater risk of injury to those in the vehicle if it is involved in an accident.
According to a report from The New York Times (G.M. Reveals It Was Told of Ignition Defect in '01, 3/12/2014), General Motors admitted to being aware of the defect in the ignition system as early as 2001.
"Flood Law Group is available to investigate potential lawsuits on behalf of people injured in accidents involving the recalled vehicles," said Christopher Brown, Director of Communications for Flood Law Group. "Some claims are alleging that GM failed to remedy the defect in a timely manner, which may have resulted in injuries and death."
If you or a loved one has suffered an injury in an accident that may be attributable to a defect in one of the car models listed above, please contact Flood Law Group for a thorough investigation into your claim. For more information on this recall, the car models affected, and to schedule a free evaluation of your claim, please visit Flood Law Group's webpage dedicated to the GM Ignition Recall.
About Flood Law Group
Flood Law Group, LLP is an experienced litigation firm, serving injured persons and families across the nation. They handle complex cases involving asbestos litigation, pharmaceuticals, defective medical devices, medical malpractice, birth injuries and more. Flood Law Group, LLP is also one of the top law firms in the nation to handle serious injuries and wrongful death.
For more information, visit: floodlawgroup.com