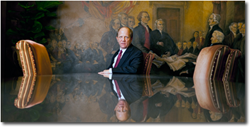 St. Louis, MO (PRWEB) July 29, 2014
Attorneys handling GM injury lawsuits announce a news update and analysis for persons and family members of those who have sustained GM ignition injuries. On July 24, General Motors released its second quarter earnings report on the company's website.* The report is significant for persons seeking to file GM injury lawsuits because it contains new, specific information about the GM ignition injury compensation fund.
For the first time, GM's Q2-2014 report* publicly quantified the amount it expects to pay out to victims for qualifying ignition injury claims. According to a July 24, 2014 USA Today article on the GM ignition recall, the compensation fund does not have a cap, but the Q2-2014 report states the company expects to award $400 million to claimants for ignition recall injuries and death claims. The report warns stockholders this sum could increase to $600 million depending on the number and severity of recall injury claims.
The compensation fund for GM ignition recall victims was announced on June 30, 2014. Kenneth Feinberg is overseeing GM's ignition injury compensation fund. He was questioned in a Senate subcommittee hearing on July 17 about the details of the fund. According to a NY Times article*** on the subcommittee hearing, senators derided GM for its long delay in providing compensation for ignition injury claims. Senator McCaskill pointed out that Michael Milliken's "staff fought lawsuits by accident victims at the same time G.M. engineers were trying to discover the cause of the ignition switch failures." According to the article, legal representation for General Motors resisted GM injury lawsuits "for years despite knowing that company engineers and investigators were aware of safety issues."
The July 24, 2014 USA Today article suggests that by publishing an estimated sum for GM ignition recall lawsuit compensation fund in the Q2 report, GM may be suggesting a cap after all: "the numbers seem too small, and could serve as a signal to Kenneth Feinberg, who is administering the compensation fund, effectively capping what's supposed to be an uncapped fund." According to the article, Feinberg, "is using a formula derived from the Bureau of Labor Statistics for valuing a life in the event of a mishap, effectively capping most individual awards." However, the article states that Feinberg has total control over the fund and may award compensation in any amount to individuals who sustained GM ignition injuries or lost a loved one to such an incident.
Attorneys handling GM injury lawsuit claims nationwide believe that individuals and the family members of persons harmed when a recalled vehicle crashed or its airbags failed to deploy may be entitled to real compensation through submitting a GM injury lawsuit. The GM ignition recall claims compensation fund applies only to injuries that occurred in specific vehicles; not all vehicles subject to the GM ignition recalls will qualify for this particular compensation fund. Lawyers handling GM injury lawsuit claims are providing no-cost, no-obligation case review for individuals and families to help them determine if they have legal grounds to file a claim.
Lawyers handling GM recall lawsuits nationwide maintain the GM Injury Lawsuit Center website, which provides timely GM ignition recall lawsuit news updates and resources at GMInjuryLawsuitCenter.com. Individuals and the family members of individuals who were harmed in a vehicle that has since been subject to the GM ignition recall may qualify to file a GM injury lawsuit for damages.
No amount of money can compensate families effectively for the loss of loved one, but the threat of significant GM ignition recall lawsuits may help to prevent similar incidents in the future. At times, the financial strain of large settlements may prompt a company to become a better corporate citizen. Lawyers handling GM ignition injury lawsuit claims nationwide announce no-cost, no-obligation case review to persons or family members of those who were harmed in a vehicle that has been recalled by GM for ignition problems. To receive a GM ignition recall case review with an experienced attorney, contact the firm via its GM Injury Lawsuit Center website.
The Onder Law Firm welcomes GM ignition injury lawsuit inquiries from law firms in regards to handling them or working as co-counsel.
About The Onder Law Firm
Onder, Shelton, O'Leary & Peterson, LLC is a St. Louis based personal injury law firm handling serious injury and death claims across the country. Its mission is the pursuit of justice, no matter how complex the case or strenuous the effort. The consumer and family litigators at The Onder Law Firm have represented thousands of Americans in lawsuits against multinational conglomerates from products liability for manufacture of defective or dangerous products to deceptive advertising practices. Other firms throughout the nation often seek its experience and expertise on complex litigation. It is also a recognized leader in products liability cases such as window blind cord strangulation. The Onder Law Firm offers information from lawyers handling GM injury lawsuits at http://www.gminjurylawsuitcenter.com.
*gm.com/content/gmcom/home/company/investors/earning-releases.content_pages_news_emergency_news_2014_0724-earnings-release.~content~gmcom~home~company~investors~earning-releases.html
**usatoday.com/story/money/cars/2014/07/24/gm-earnings-quarterly-recall/13062107/
***nytimes.com/2014/07/18/business/senate-hearing-on-general-motors.html