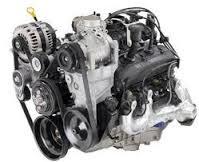 Our goal is to help car owners or auto mechanics find 1995 to 2005 3.0L engines for a lesser price tag
Memphis, TN (PRWEB) June 29, 2015
The traditional slow period in the retail industry in the United States is typically the months of June and July for many retailers. The Preowned Engines company is now experimenting with sale programs to lower the price of select automobile motors in its inventory. The company is now offering GM L81 engines in 3.0L size for a reduced price at http://preownedengines.com/gm-l81-3-0l-v6-engine-sale.
The V6 editions that have been marked down should provide more savings to people who own Saab, Cadillac or Saturn vehicles. The L81 units that are available are the 54-degree blocks that use the SFPI injection system. The summer sale that is now active is expected to translate into increased sales at the POE company this year.
"Our goal is to help car owners or auto mechanics find 1995 to 2005 3.0L engines for a lesser price tag," one PreownedEngines.com company sales rep said.
While the sales program is expected to finish up during the month of August, the Preowned Engines company is now working to deliver more cost savings for other brands in its national inventory. A decision will be announced prior to the close of the L81 sale period to inform consumers about upcoming price programs.
"Our newly enacted low price schedule includes the cost of freight as well as the warranty plan that ships with each motor block we sell," said the rep.
The Preowned Engines company will process sales orders for people who call the ordering line at 1-866-320-1065 in the United States. Consumers who live in Canada can use the website ordering center that is accessible when visiting the homepage.
About PreownedEngines.com
The PreownedEngines.com company helps to retail thousands of used condition automobile motor blocks through its website each year. The company uses hand-picked supply companies to provide consumer deliveries. The PreownedEngines.com company has created one of the first non-VIN number databases to find inventory through input of a model year or supplier name in the United States.