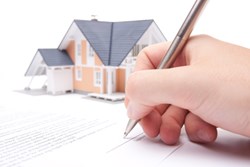 Millennials want to live here, and with the local job market expanding and home construction on the rise, the economic possibilities and potential quality-of-life standards seem sky-high.
Wentzville MO (PRWEB) January 24, 2014
West St. Charles County is positioning itself as one of the most attractive home buying areas for young professionals and families in all of Missouri. A recent survey indicates that Millennials—individuals age 18 to 31—have shown strong enthusiasm for the area as a place to call home for the long-term.
According to a June 2013 report from the St. Louis Post-Dispatch, a $133 Million General Motors plant expansion is coming to Wentzville. The trickle-down effect of which will only lead to further economic stimulus for the burgeoning area. Pair this development with the fact that economists predict new home construction to supplement the dwindling national inventory levels seen in 2013, and the possibilities for young home buyers become even more intriguing.
Prudential Alliance, REALTORS® reports that in addition to the GM expansion including a projected 55 new jobs to the Wentzville plant, it also brings the promise of long-term economic stability and potential housing growth to the area. While low inventory was a driving force in the real estate boom and recovery of 2013, it was also a reason why many younger, less financially-able buyers were priced out of competitive markets.
With the most recent U.S. Census Bureau data showing monthly housing starts up 29.6 percent in November 2013 compared to the same month a year prior, a renewed optimism is in the air for prospective buyers. And With Goldman Sachs predicting 20 percent growth in new home construction in 2014, it makes sense that West St. Charles County could become a very popular home buying area as the market opens up.
"We've seen this exact type of scenario playing out in other suburban areas connected to major metros," says Suzanne Matyiko at Prudential Alliance, REALTORS®. "Take Frisco, Texas, where population growth and home values have soared as the area has absorbed the economic spillover and housing demand of the Dallas region. This is exactly the kind of promise a massive project like GM's can bring to West St. Charles County. And a major benefactor of the area's expected growth could be the young professionals now equipped with the means to compete in the expanding West St. Charles County home market."
With Millennials beginning to make their mark in a major way in both the housing economy and the job market, it makes sense that they'd be the focus of developers as well as companies like GM. A November 2013 survey polling 200 St. Charles County Millennials showed that 81 percent of these subjects wanted a home versus a condo or rental. Furthermore, a whopping 93 percent believe that St. Charles County is a good place to raise a family and nearly three quarters of this data pool saw the area as a good place to live as a young professional.
In fact, it seems the largest concern for Millennials that area developers still need to address is a more exciting dining and entertainment scene. This conclusion can be drawn from the fact that 74 percent of Millennials stressed having family entertainment options as being of high importance and 71 percent said that locally-owned, independent restaurants were also of high importance.
As the study notes: "One amenity that is desired which prior qualitative research has determined is not widely available is a greater proportion of locally-owned restaurants. The data would suggest that these restaurants would fare best if they are family-oriented or geared towards young professionals."
That issue could be addressed with the upcoming $23 million hotel and fieldhouse coming to nearby Chesterfield that will serve traveling athletes and their families. Dean Wolfe, president and CEO of Clayton-based Wolfe Properties told the St. Louis Post-Dispatch that additional entertainment and restaurants should soon follow.
Matyiko adds: "The writing is on the wall for West St. Charles County home contractors and developers. Millennials want to live here, and with the local job market expanding and home construction on the rise, the economic possibilities and potential quality-of-life standards seem sky-high."