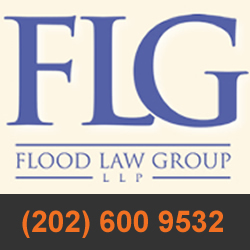 We want people to know we are available to investigate possible lawsuits involving the latest recall as well as any of the previous recalls involving GM vehicles
Washington, D.C. (PRWEB) September 03, 2014
In light of the continuous number of recalls being issued by GM, Flood Law Group, a nationally esteemed personal injury law firm, believes that being up to date with the latest information is extremely important. The firm continues to follow news about the recalls and is spreading awareness by sponsoring a website, designed as a resource to house information and help individuals learn about their legal right to financial compensation.
Among those vehicles included in the June 30 statement are several popular SUV models from 2006-2007. This is the third time that owners of Chevrolet Trailblazers, GMC Envoys, Buick Rainers, Isuzu Ascenders, and Saab 97-Xs have been warned of a fire risk with regard to their vehicles. GM is advising customers to leave their SUVs parked outside until the problem with the vehicles' power window switches are fixed.
Problems with the SUVs' window switches first appeared in 2012 with complaints of fires starting in the driver's side door switches. In response to the complaints, GM issued extended warranties and service offerings to those affected by the glitch. The company also attempted to fix the problem by adding a protective coating around the window switch circuit board, but complaints continued to surface, even in vehicles that had been repaired.
Following these instances, General Motors made the decision to replace all the switches. "We are recalling them because the fix that we put in did not work," spokesman Alan Adler said. SUV owners can expect a mailed letter with information about the recall, along with a second letter between October-December telling them when parts are available to fix their vehicles.
Flood Law Group is doing its part by sponsoring, GM Transmission Recall Lawsuit, a website that has been designed as an online resource to provide information and education about the recalls.
"We have been following the GM recalls since the beginning of the year," said Christopher Brown, Director of Communications for Flood Law Group. "We want people to know we are available to investigate possible lawsuits involving the latest recall as well as any of the previous recalls involving GM vehicles."
About Flood Law Group
Flood Law Group, LLP is an experienced litigation firm, serving injured persons and families across the nation. The firm represents individuals that have been severely injured by negligence and handles cases involving auto and truck accidents, medical malpractice, defective medical devices and more. Flood Law Group, LLP is also one of the top law firms in the nation to handle serious injuries and wrongful death.