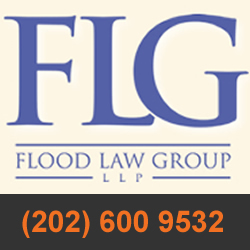 We have been following the GM recalls closely and are announcing that in light of the recent developments, we are continuing to investigate potential claims on behalf of those who have suffered alleged loss or injury as a result of a recalled vehicle
Washington, D.C. (PRWEB) July 25, 2014
In light of the growing number of recalls being issued by GM, Flood Law Group, LLP, a nationally esteemed personal injury law firm, believes that keeping up-to-date on the latest information is extremely important. With this in mind, the firm has been following news from General Motors about these recalls and is investigating claims from those who may have been affected.
This year, GM has issued 60 recalls, totaling 26.41 million vehicles with problems that include everything from defective seat adjustors to faulty power steering and lack of air bag deployment. GM's affected inventory includes models such as the Chevrolet Camaro, Equinox and Silverado, Buick Regal and Lacrosse, and GMC Encore, to name a few. The automobile powerhouse has set up a Recall Center so drivers can check to see if a specific vehicle falls under one of the recall categories.
The latest recall issued is targeting certain models of Cadillac CTS and SRX, along with Chevrolet Cobalt and HHR, Pontiac G5 and Solstice, and Saturn Ion and Sky. With regard to these models, there is a risk that the ignition switch may move out of the "run" position, causing the vehicle to power off and in some cases, may result in air bag failure. General Motors has ordered that dealers stop selling certain versions of the affected vehicles because there has not yet been a solution created. GM spokesman Alan Adler said the stop sale order, "is still in effect for the foreseeable future."
Flood Law Group continues to stay abreast of these recalls and is reporting on the latest advances. "We have been following the GM recalls closely and are announcing that in light of the recent developments, we are continuing to investigate potential claims on behalf of those who have suffered alleged loss or injury as a result of a recalled vehicle," said Christopher Brown, Director of Communications for Flood Law Group.
The firm encourages anyone who believes they may be affected to educate themselves on these recalls and the resources available for reparation. Information about the Ignition Defect Lawsuit is also available through Flood Law Group's website.
About Flood Law Group
Flood Law Group, LLP is an experienced litigation firm, serving injured persons and families across the nation. The firm represents individuals that have been severely injured by negligence and handles cases involving auto and truck accidents, medical malpractice, defective medical devices and more. Flood Law Group, LLP is also one of the top law firms in the nation to handle serious injuries and wrongful death.