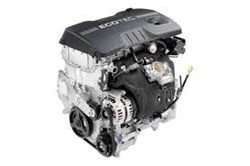 These warranties guarantee a coverage period of up to 24 months for all brands of GM units that are sold to consumers.
Portland, Oregon (PRWEB) September 01, 2013
General Motors engineering is known globally for producing engine types that surpass quality levels compared to other automakers. The GotEngines.com company has now included a new program for warranties with its used engines online. This company is now selling GM replacement engines with a new warranty at http://www.gotengines.com/gmc/gmc-engines.html.
"These warranties guarantee a coverage period of up to 24 months for all brands of GM units that are sold to consumers," a warehouse specialist for the Got Engines company confirmed.
Engine mileage is one example of deterioration that can be placed upon a used engine during the ownership period of a vehicle. Many originally manufactured parts are given an expected use life cycle by manufacturers. These parts are generally added to a new vehicle warranty program.
"Our created warranties are designed to help engine buyers obtain the needed coverage after the installations are completed for replacement engines," the warehouse specialist said.
These extended warranty policies are attached with all GM brand motors currently marketed by the Got engines company online. The GMC and Chevrolet brands that are produced by General Motors are also included in the types that are covered.
The warranty program is a new feature that is promoted on the company website to ensure all buyers purchasing the company inventory receives the assurance value that is expected when purchasing a motor that is more than 10 years old online.
Additional motors that are promoted by this company include Ford, Dodge, Jeep and Honda engines that are shipped in the U.S. Price reduction programs are currently in place for these brands as an additional benefit to engine buyers seeking a used engine in above average condition in non-GM builds online.
About GotEngines.com
The GotEngines.com company assists all of its customers with intelligent engine research and provides low pricing to buyers replacing a high mileage foreign or American produced engine. This company expands its inventory on a weekly basis to produce vintage and newer types of motors requested for inclusion in the company inventory. The GotEngines.com company website has retained its lead inside the secondary market for producing faster shipments and low price generation through its easy ordering system that is currently promoted online for engine buyers.