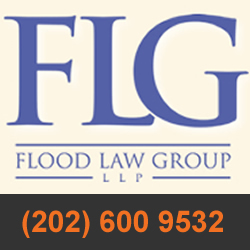 Our national product liability lawyers are following the GM recalls closely and are evaluating potential claims on behalf of persons allegedly injured by recalled GM vehicles
Washington, D.C. (PRWEB) June 02, 2014
Flood Law Group announced today that it is available to investigate potential claims for those who may have been affected by GM's recent seat belt recall. According to CNN Money, on May 20 GM recalled another 2.4 million vehicles, including 1.3 million late-model crossover SUVs, for a potential seat belt defect that can cause the front seat belt to separate from the car during an accident (General Motors recalls yet another 2.4 million cars, 5/21/2014). Flood Law Group continues to provide recall information and updates on its website.
According to the same CNN Money report, the model years involved are 2009-2014. In addition to the 1.3 million late-model crossover vehicles that were recalled, 1.1 million older cars were also subject to recall. The problem is serious enough that GM is asking that dealers not sell new or used models of the vehicles until repairs are made. This most recent recall adds to the 13.6 million vehicles in the U.S. and 15 million vehicles worldwide that GM has recalled in 2014.
"General Motors has already faced a number of recalls in 2014," said Christopher Brown, Director of Communications for Flood Law Group. "Our national product liability lawyers are following the GM recalls closely and are evaluating potential claims on behalf of persons allegedly injured by recalled GM vehicles."
If you or a loved one has suffered an injury that you believe could be related to the seat belt recall, contact the experienced legal team at Flood Law Group for a thorough investigation into your claim.
About Flood Law Group
Flood Law Group, LLP is an experienced litigation firm, serving injured persons and families across the nation. They handle complex cases involving asbestos litigation, pharmaceuticals, defective medical devices, medical malpractice, birth injuries and more. Flood Law Group, LLP is also one of the top law firms in the nation to handle serious injuries and wrongful death.
For more information, visit floodlawgroup.com