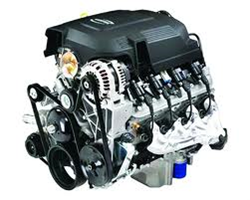 Limited warranties that are now featured with each sale made through our toll-free number or online system are a useful tool to help buyers gain the assurance that each engine installed will function as needed during the ownership period
Jacksonville, Florida (PRWEB) October 19, 2013
The GM company is known for producing a range of engine variants that are used in most countries in the world. The replacement engines seller, GotEngines.com is now announcing a new warranty change for General Motors used engines online. These motors at
http://www.gotengines.com/chevrolet/rebuilt-chevy-engines.html are now sold with an attached three-year policy for warranty coverage.
This coverage amount applies to the different types of GM engines that are listed in the company warehouse for immediate sale to engine replacement companies, vehicle owners or other service industries.
The standard four-cylinder, six-cylinder and eight-cylinder engines are included for new warranties as well as the diesel units that are branded or co-branded by GM in the U.S.
The GotEngines.com creation of the warranty program to benefit engine buyers this year is one type of expansion that has been announced online.
The recent announcement for larger decreases in engine sale pricing is expected to make room in the company inventory for new shipments through the 2014 year for additional engine types for the public.
"Limited warranties that are now featured with each sale made through our toll-free number or online system are a useful tool to help buyers gain the assurance that each engine installed will function as needed during the ownership period," said a source for the Got Engines company.
Each warranty policy that is underwritten for all engines sold is expected to protect the majority of the original parts that can be susceptible to a breakdown or genuine parts failure. While not all parts can receive an extended period of coverage, the most common failures are now under the protection of the new policies in place.
"The engines that are listed for sale online include the complete inventory that is featured with our new levels of warranty policy coverage to leave no doubt for consumers what is or what is not covered before orders are placed," the source added.
The Got Engines company supplies all of its consumers online with news and additional information through a new portal designed for easier interaction. The blog setup at http://gotengines.com/blog is now a helpful solution for finding out sales incentives and other inventory adjustments that take place weekly.
About GotEngines.com
The GotEngines.com company currently purchases motors direct from distribution companies that provide low mileage condition units that include warranty protection and resells these units to consumers for prices that are under average retail pricing in North America. The GotEngines.com company website is one of the simplest resource to find pricing and other details that are not normally included in standard auction or classified listings. A national telephone number is now a primary way that engine buyers use to learn pricing and match engine codes prior to purchase company engines for sale.