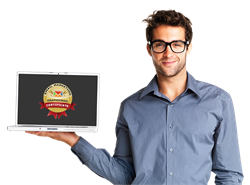 The idea with the ecourses are to ultimately create a sustainable marketing environment; creating a climate where best practice is acknowledged as responsibility.
Miami, Flordia (PRWEB) September 28, 2014
GraphicMail has been running successful email marketing workshops internationally since early 2013. The company is now ready to roll their recipe for success out to their United States market with the official launch of their exclusive online ecourses.
After an initial pre-launch period, GraphicMail has officially launched their free online ecourses for clients who want to learn how to get the most out of their online marketing. The current courses include an introduction to email marketing, writing email content, email list building strategy and how to use email reports. Clients who complete the course successfully obtain an official certificate and exclusive HTML badge that they can attach to their emails or websites.
Since the launch two days ago, the email marketing ecourses have attracted over 110 students.
GraphicMail South Africa Manager Andre Strauss believes that education is the key to business sustainability, stating "The idea with the ecourses are to ultimately create a sustainable marketing environment; creating a climate where best practice is acknowledged as responsibility. This in turn creates sustainable clients, which leads to sustainable business."
GraphicMail USA Manager, Charles Chadwick, is applying this ethos to his own market and sees mutual benefit for both customer and company. "The more comfortable they feel, the more they will use it and live it. So we need to help clients and make it easy for them to learn. This way, both the client and GraphicMail will reap huge benefits."
The action can be seen as a move towards company to customer conversation with the aim to educate users how best to use the wide array of tools the application provides.
Apart from giving training on the application itself, the email service provider plans to educate clients on the behaviour of consumers, marketing trends and provide additional education in the form of videos, whitepapers and professional insights.
Email marketing is an inexpensive, effective and measurable tool and has become important for small businesses worldwide. However, inboxes are a competitive space - marketers and companies are now competing globally for an ever decreasing attention span of consumers from around the globe.
GraphicMail seeks to assist their clients in beating the odds and getting their email campaigns noticed and well received on a local and global scale. "Education is important to learn how to get your email to stand out from other emails, and to know how to interpret the data you receive on a campaign in order to improve future campaigns." Says President of GraphicMail, Nick Eckert. "Our ecourses aim to do just that."
The email marketing company plans to continue developing their educational approach to business as CEO Nick Eckert points out, "More and more online courses and training sessions are planned for the future. "I'd like to see these courses integrated into small businesses' practice, so they can apply the techniques they learn in the courses and start seeing results."
Since its inception in 2002, GraphicMail has acquired country partners in over 25 countries. The email service provider now offers their services in 13 different languages around the world.