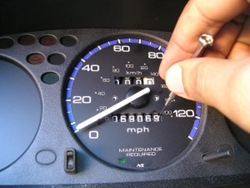 The automotive resources that we're supplying daily to consumers can help a person find a low cost motor that still includes warranty coverage
Richmond, VA (PRWEB) October 03, 2014
The General Motors company continues to build vehicles showcasing new engine technologies each year in the U.S. The Got Engines company is now selling GMC preowned engines for sale through its national portal of automotive parts and accessories available on the Internet.
The inclusion of the GMC brands of used motors now in stock is expected to double the interest from consumers who have little ability to find low mileage auto engines in local areas of the country. The supplier agreements in place that help to establish the company inventory have concreted the preowned GM inventory now for sale this year.
"The automotive resources that we're supplying daily to consumers can help a person find a low cost motor that still includes warranty coverage," said a Got Engines rep.
The entrance of the preowned GMC motors inside of the GotEngines.com web inventory this year is one of a series of changes that have taken place. A recent upgrade to the Honda I4 and V6 motors inventory is also making is easier for foreign vehicle owners to find compact, sub-compact and SUV engines in the U.S.
"We've established an easy to use locator system that matches consumer data to our database of inventory in order to help with mileage comparisons and price research," said the rep.
The Got Engines company has added new team members to its customer service department in order to handle the new requests for price quotes by consumers. The toll-free help line at 1-866-320-1065 can now be used by consumers nationally who need assistance with the available foreign or domestic motors inventory.
About GotEngines.com
The GotEngines.com company is an American source that provides updated pricing and purchase opportunities to consumers who purchase preowned vehicle motors. The brands of Ford, Chevy, GM and Honda are now found in the searchable inventory system on the homepage. The GotEngines.com company updates all of its partner inventory through its portal to make it possible to review all discounts and changes in price to current inventory daily.