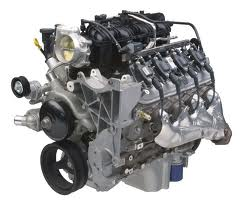 The Vortec 4300 and 2200 series blocks we are able to offer have a locked in coverage plan that will not cost consumers extra money at the point of sale
Austin, TX (PRWEB) August 30, 2015
The Sonoma light-duty truck series by General Motors in North America will now be supported for extended warranty coverage at the EnginesforSale.org website. The GMC Sonoma engines in stock are now under new terms for protection for every order that is processed on the company website or through customer service at http://enginesforsale.org/gmc/gmc-sonoma-engines-for-sale.
The build in stock at the EFS website include the 2.2-liter and 4.3-liter units that have been used in the Sonoma pickup truck series for the past decade at GM. The warranty support will apply to nearly every component originally installed on the block. The extended term has a minimum period of coverage for 60 days after a successful consumer purchase.
"The Vortec 4300 and 2200 series blocks we are able to offer have a locked in coverage plan that will not cost consumers extra money at the point of sale," one rep at the EnginesforSale.org company said.
Because many manufactured GM motors were installed in other brands of vehicles, consumers who own a Silverado, Blazer or similar vehicle could benefit from a purchase of the covered I4 or V6 units available. The complementary warranty policies will require consumer activation during the ordering process.
"As part of our inventory expansion, some people will receive complementary freight due to our arrangements with fulfillment service providers," said the rep.
The EFS company web portal is now featuring more than 1000 replacement vehicle motors from foreign and American companies. Consumers who researched the company database for in stock components do not have to add a VIN number to the search system in order to review current price levels.
About EnginesforSale.org
The EnginesforSale.org company has constructed a database of previously owned vehicle motors that can be researched for price information or purchased on the web. The EnginesforSale.org website is updated by company staff daily and includes accurate inventory that consumers can explore or compare for sale pricing.