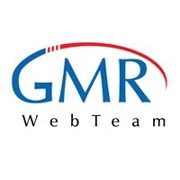 Tustin, CA (PRWEB) November 15, 2013
GMR Web Team, a leading web agency with expertise in internet strategy, website designing, web marketing and maintenance, and now a Google partner, announced that they have moved their office to a new location in Tustin, California.
The address of the new location is 2552 Walnut Ave. Suite 110 Tustin, CA 92780. All other contact information including phone numbers remain the same.
"We have been in the digital marketing business since 2003 but decided to be a Google Partner only recently. The Google Partner logo on our website indicates that we practice legitimate business. Recently, digital marketing has been full of muck. The logo on our website helps us stand out," said Ajay Prasad, Founder and President of GMR Web Team. "Continuous support and close cooperation of all clients in the future too."
Steve Burgess, a Principal at GMR Web Team, added, "As before, our marketing tactics will be cost effective for both small to medium sized businesses. Analysis before action has always been our paradigm and will continue to be. That's what makes us effective. We hope that the new office will serve our employees and clients better."
GMR Web Team expertise in offering all type of website services at a very reasonable rate. They help start-up and small to medium sized businesses increase sales by developing and implementing a well-defined internet strategy.
GMR Web Team has a dedicated team of strategists, graphic designers, website programmers, and website marketing experts who understand the need of every client and provide them with the best possible solutions.
About GMR Web Team
GMR Web Team is a part of Global Marketing Resources. Orange County's digital marketing agency that offers internet strategy, website design, web marketing, website maintenance, and web applications as a complete realm of services. Global Marketing Resources has been focused on helping small to medium sized businesses since its inception in 2001.
The company started to focus on the website needs of small businesses in 2003 and develops web strategy, designs turnkey websites, manages it and provides web marketing support like search engine marketing, social media marketing and pay per click advertising. GMR Web Team helps its clients maximize their sales on the internet by directing the targeted traffic to their website and increasing the conversion rate.
Headquartered in Tustin, CA, Global Marketing Resources has a development and marketing team of over 70 employees.
For details or clarifications, please write to us at info(at)gmrwebteam(dot)com, visit us at http://www.gmrwebteam.com/, or contact us at 800-523-7187.