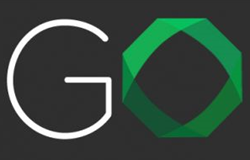 (PRWEB UK) 31 October 2013
Initially GO Markets clients who have $1,000 or more in their account will receive access to Trading Central's twice daily newsletters and access to their own Trading Central web portal. GO traders can also access all Trading Central's live technical analysis via MT4 plugin.
Trading Central provides GO Markets' clients with two English language emails every day, first on the Australian Market opening and then later on London's market opening. It is anticipated that by the end of this year, GO Markets international client base will have a choice of multiple languages in which to receive the daily market updates, a service tailored for GO's global forex trading business.
Chinese newsletters will also become available to GO Markets' subscribers during the month of October 2013.
Trading Central offers a professional expert analytic service to online forex traders by providing detailed technical trading strategies, including high-low predictions, key indicators such as support & resistance levels, and targets & stop pivots. GO clients use the technical strategies to execute orders directly from the GO MT4.
GO Markets is pleased to present its clients with this offering, which GO believes will set it apart from the competition as a leading online forex broker. GO clients will be able to access to their own Trading Central web portal, an easy-to-use web-based application for direct access to Trading Central's global research and up-to-the-minute live technical analysis throughout the trading day.
GO's Trading Central MT4 plug-in also gives its clients access to technical analysis directly from the GO Markets MT4 platform's live charting. GO believes that by offering clients the ability to see key indicators such as support & resistance levels, targets & stop pivots, as well as to receive expert market commentaries all from within the MT4 client terminal, that GO can give its clients an edge in the highly competitive forex trading world. GO clients can execute orders directly from the MT4 charts.
Webinars specific to foreign exchange and technical analysis will also be regularly offered to all Trading Central users on GO Markets MT4 platform. GO Markets clients will be eligible for free trial of Trading Central, including receiving access to Forex and technical analysis webinars.
Find out more about GO Markets Pty Ltd Trading Central offering.
About Trading Central
Trading Central is a leading investment research provider to financial market professionals. TC technical strategies cover equity, index, Forex, commodities and fixed-income markets. TC's market depth and knowledge are attributed to its acquired experience on trading floors of many banking institutions.
About GO Markets
GO Markets is recognised in the industry as an award winning service and has been given an AFR Smart Investor Blue Ribbon award for its Forex trading service.