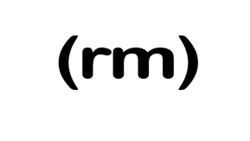 Seattle, WA (PRWEB) March 06, 2015
ReverseMergers.com (http://www.reversemergers.com/) a company dedicated to assisting in taking private companies public, announces a new initiative for private companies looking to enter the public markets. Regardless of the reason for requiring public status, many companies that could benefit often lack the internal and external legal and accounting support systems that allow a company to go public. In fact, a large share of the cost of going public is not only knowing the process, but finding the experts to source along the route to ensure each component is executed flawlessly. ReverseMergers.com works with business owners in order to facilitate that process in a way that the costs of going public are greatly mitigated.
"We're hoping to provide a clear alternative to other firms in the market," says Jake Durrant, Managing Director. "Our 'go public for free' initiative, aims at providing the 'go public' assistance for less deals, but fully curating our deals for quality," he says. "If that means doing less deals, then so be it."
Providing the "go public" service for free and co-investing in the very best opportunities that come along is a great way to filter the wheat from the chaff. "When we look at a deal and ask the question, 'would I want to put my own money into the deal?' the 'yes' responses to every Peter & Mary business owner become less frequent," Durrant says, "but the quality is so much better."
While the company does curate the deals it chooses to invest in directly with its own funds, they don't turn away every public company opportunity, but they're still fairly selective. They'll typically only work with firms that have a good potential of succeeding as a public company. This often means the management is experienced in running a public company, the owners and managers are free of criminal records and the company could be sold on the "sizzle" of something great in a public offering.
"Going public is a very stepwise and straight-forward process that can take up to a year or more," says Durrant. "Companies that are fully-committed to being public are often taken for a ride as the costs of being public increase throughout the process."
In the cheapest scenario, a company is likely able to get DTC eligibility and be up and trading on the OTCMarkets within six to eight months and at a cost of under $75,000. If the company wishes to move more rapidly, using a trading, clean public shell corporation, the cost can get closer to $400,000. The process and costs are also dependent on supply/demand economics, management goals and the company's relative budget.
About ReverseMergers.com
The company was founded by microcap industry veterans who have assisted over 100 companies in entering the public market through reverse mergers and direct public offerings and is run by veterans in the M&A advisor space. With offices in Seattle, Salt Lake City and Phoenix, ReverseMergers.com has the direct legal, broker-dealer, accounting and transfer agent resources necessary to perform one of several types of public offerings for clients looking to tap the public markets.