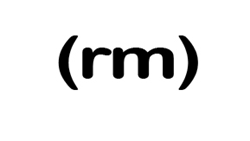 Seattle, Washington (PRWEB) September 05, 2014
ReverseMergers.com (http://www.reversemergers.com/), a company providing going public services, announces the acquisition and launch of a new blog at ReverseMergerBlog.com. The new site launch comes on the heels of the acquisition of ReverseMergers.com by ROI which occurred less than two weeks ago. Both sites expose private companies to going public services for raising capital via the public markets. "We're extremely excited about our latest acquisition," says Managing Director Nate Nead. "The acquisition represents a strategic move for our growing firm."
As the financial markets hit an all-time high, the relative prices for public shells, including SPACs has also increased. With the increase in demand for going public, reverse mergers have returned as a legitimate method for providing investor liquidity or raising money for growth within private companies. The blog should help to answer questions, provide insights and educate business owners, investors and entrepreneurs seeking to enter the financial markets without going broke.
Many companies, entrepreneurs and investors don't understand the ease and affordability that a reverse merger can give to going public. The upfront and ongoing costs of being publicly-traded can be greatly minimized and are frequently over exaggerated or misunderstood. "We hope the topics on our blog help to enlighten and educate current and potential customers of the opportunities presented by becoming publicly-traded without the massive cost of an IPO," says Nead.
"Going public is not for everyone," he says. "In fact, we probably turn away more businesses than we should. There is not always a fit." The tainted reputation of reverse mergers is beginning to fade, but has not completely died. Better regulation and increased litigation has helped to drive out bad players and forces only some of the best companies to enter the public markets.
About ReverseMergers.com
The principals and Managing Directors at ReverseMergers.com have assisted in taking over 100 firms public on the OTC Bulletin Board, NASDAQ and AMEX stock exchanges with reverse mergers. The company has offices in Seattle, Washington, Salt Lake City, Utah and Phoenix, Arizona. With over 20 years of experience in taking private companies public, the company is able to work with the needs of companies in both mature and nascent growth markets. For more information, please visit the company blog at http://www.reversemergerblog.com/