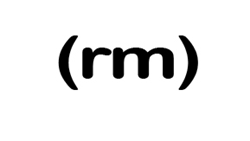 Seattle, Washington (PRWEB) August 27, 2014
ReverseMergers.com (http://www.reversemergers.com/) a provider of reverse merger services for taking companies public by reverse takeover transactions, announces the launch of a new company website and new logo as part of the site's recent acquisition by management consulting group, ROI. The site's new look and feel comes as the S&P 500 reaches an all-time high.
"We've significantly upgraded the site's design, look and feel to match our existing corporate branding," says Managing Director Nate Nead. "We're hoping this new look and feel will help to increase awareness and provide more opportunities for us to connect with private companies looking for alternatives to the traditional IPO."
ReverseMergers.com aims at being both a resource for both private companies looking to take the leap into the public markets as well as existing public companies looking for regulatory and compliance assistance for starting and maintaining a public company. The firm's partners, associates and managing directors include securities attorneys, certified public accountants and other requisite business experts to ensure businesses receive the assistance they need throughout the "going public" process.
In addition, the firm specializes in public shells for sale services by providing public shells for companies looking to go public by reverse merger. In recent years the demand for public shell corporations has outstripped supply. This has made it extremely difficult for finding unfettered and unblemished public shell corporations for sale. Because the company maintains relationships within the market, they're able to not only provide shell corporations at reasonable prices, but they ensure due diligence in finding clean shells--an often difficult task when dealing with defunct public entities.
Because the market for taking companies public with corporate shells has been tainted in times past, it has become more important for firms to adhere to policies laid out by Sarbanes-Oxley and other securities laws. ROI assist in managing these key components of the process of taking private companies to the public markets. ReverseMergers.com intends to assist companies throughout the entire process.
About ReverseMergers.com
ReverseMergers.com is part of the ROI network of corporate consulting sites. The company provides going public solutions for corporations looking to take private companies public through a reverse takeover transaction. Reverse Mergers are often a less expensive method for taking private companies to the public market.