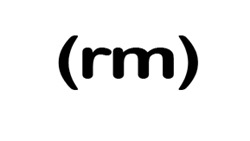 Seattle, Washington (PRWEB) November 20, 2014
ReverseMergers.com (http://www.reversemergers.com/) a company focused on providing expert assistance in taking privately-held businesses into the public markets, announces the addition of several key partnerships including securities attorneys, transfer agents and market makers. The company's recent push to add more partnerships has greatly assisted in growing the company's reverse merger deal flow for both very promising startups as well as qualified, cash-flowing companies.
"Our increase in partner outreach and activity has been producing well in the last quarter of 2014," says Jake Durrant, Managing Director. "We're seeing a concurrent increase in deal flow that has occured as a direct result of our partnership solidification. We also are seeing a big outside interest in the overall market. Macro trends are helping to drive demand for smaller companies who're seeking alternative financing away from traditional venture capital," he says.
The latest partnerships include relationships with firms that assist startups in raising alternative financing outside the realms of venture capital. "Some of our most active relationships are making numerous introductions to advisors and consultants that assist in brokering mid-market, family-owned businesses," says Durrant. "A reverse merger or Alternative Public Offering presents an interesting alternative for business divestment. It's a way to take some chips off the table over a longer period, typically with a higher overall valuation," he says. "It's a great way to provide a liquid transition to the next generation without going the typical M&A route."
"We've just begun the addition of the right partnerships. In other words, we're still seeking for many more," Durrant says. The company's ideal partners are the intersection of all types of deals, including both startup capital raising and traditional merger and acquisition activity. We're looking for any company with a good excuse to take their company public through our myriad of IPO altneratives. The ideal partner group includes startup consultants, business brokers and investment bankers.
About ReverseMergers.com
ReverseMergers.com is comprised of a group of investment and M&A professionals with over three decades of experience in assisting private companies access the liquidity in the public markets. The firm and its partners have helped to take over 100 companies public using reverse mergers, Alternative Public Offerings and direct filings (including Super 8-K filings). The company has offices based in Seattle, Washington; Phoenix, Arizona; and Salt Lake City, Utah. Interested parties are encouraged to follow the company on Twitter @RMergers or their "going public" blog.