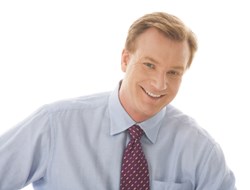 GoAskFred.com offers practical and easy to implement tips to keep your practice running smooth and your patients coming back.
Los Angeles, CA (PRWEB) December 18, 2013
1-800-DENTIST founder Fred Joyal was recognized for his dental marketing blog, GoAskFred.com. The popular website was lauded as one of the "Best Dental Blogs 2013" by valuepenguin.com – this following last year's recognition of Joyal as one of the "Top 10 Dental Pros in Social Media" by Patterson Dental.
Founded in 2011, GoAskFred.com tackles a different dental marketing topic every week – including timely, sometimes controversial issues in dentistry, healthcare and advertising. Now, over 500 posts later, the site has become the premier blog for dental practice marketing, particularly with regards to social media and new online marketing methods.
Joyal's most popular recent posts include "Five Facebook Blunders," "The Lessons of Uber for Dental Practices" and "Why Firing Someone Is an Act of Kindness." In addition to weekly blog posts, GoAskFred.com also features videos, whitepapers and recorded webinars, and is a complete marketing resource for dentists and office staff. Readers are invited to comment, debate and suggest new topics, contributing to a thriving online discussion between dental professionals.
"Everything you do in your practice makes an impression on the patient and determines whether or not they will return," explained Fred Joyal. "GoAskFred.com offers practical and easy to implement tips to keep your practice running smooth and your patients coming back."
GoAskFred was launched following the success of Joyal's best-selling dental marketing book, Everything is Marketing: The Ultimate Strategy for Dental Practice Growth – soon to be in its 5th edition. The blog recently reached 10,000 views per week and continues to grow.
Dentists and team members can subscribe for free at GoAskFred.com, and be notified via email about new posts.
About Futuredontics®
Futuredontics®, parent company of 1-800-DENTIST®, is America's leading provider of dental marketing services & software. Since 1986, the company has been dedicated exclusively to dentistry, developing powerful products and resources that help dentists thrive in the evolving digital world.
The company's flagship product, 1-800-DENTIST, has delivered over 7 million new patient leads to dental practices nationwide. PatientActivator®, their patient communications and online marketing solution, increases production and boosts the practice's online presence with automated appointment confirmations and tools for social media, reviews and much more. ReputationMonitor® helps dentists protect their online reputation – monitoring hundreds of directories, reviews sites and social media platforms, and displaying them all on a single screen. WebDirector® delivers custom, dynamic websites, mobile sites and branded social pages all for one low price. And ReActivation Pro® gets dormant patients back on the practice's schedule. Futuredontics also offers an extensive library of dental marketing resources – including in-depth whitepapers, Webinars and front desk training. With unlimited live customer support, dentistry's best marketing products and the largest dental website in North America, Futuredontics is the proven way for dental practices to grow their patient base and increase production year after year.
Contact: Betsy Roddy, Futuredontics, 310-215-6535