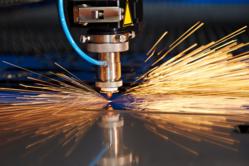 ...Metcam chose SyteLine for its flexibility ...
Clinton Township, MI (PRWEB) July 09, 2013
Godlan, an ERP manufacturing software specialist and Infor Gold Channel Partner representing the Midwest and the Southeast, announced today that Metcam, Inc. has successfully implemented the latest version of Infor SyteLine ERP. Metcam, a precision fabricator of custom sheet metal products, supplies industries such as telecommunications, HVAC, electronics, food service, and others. Supported by mechanical and electromechanical assembly and logistics programs, Metcam's advanced metalworking capabilities include laser cutting, punching, forming, hardware insertion, welding, powder painting, silkscreen, and assembly. Metcam, an ISO 9001:2008 and 14001:2004 registered company, proudly serves a world-class customer base and is the recipient of environmental awards and recognitions.
"We needed a company and product that could grow with us," said Bob Cheek, IT/ERP Manager, Metcam.
For two decades, Metcam relied on a product called "Tools," a Unix-based system that did not allow the company to integrate with other software packages. Further, there was no growth potential with this product and no consistent technical support. "After reviewing several recommended packages, Metcam chose SyteLine for its flexibility and wide selection of add-on products," Cheek explained.
Although Metcam is new to SyteLine – completing implementation in 2012 – the company is off and running, integrating additional solutions and reaping positive results. Along with the ability to better manage data, Metcam is also getting a better picture of production costs. "SyteLine has exposed a lot of our bad habits," said Cheek. "Our former product did not have a good scheduler. Now that we are using SyteLine MRP for planning and scheduling, we can see our deficiencies in scheduling and costing items and tracking costs and labor," Cheek added.
Metcam is pleased with the benefits they have experienced with SyteLine ERP in the last year and is looking ahead to adding even more features. "We definitely see that we have more accurate decision-making with SyteLine, and of course, automating many of our manual processes has certainly improved productivity and accuracy," said Cheek. "In the past, we used to enter orders manually, but now we electronically import EDI and electronic orders right into SyteLine."
Godlan was awarded North America SyteLine ERP Partner of the Year in 2011 and is an approved Infor Gold Channel Partner serving customers for twenty-eight years. For more information, visit godlan.com or call 586-464-4400.
###
About Godlan, Inc.
Godlan is a leading manufacturing performance specialist that has been implementing integrated technology solutions since 1984. As an approved Infor Gold Channel Partner with a focus on Infor SyteLine ERP, Godlan supports the implementation of world-class processes and best practices throughout discrete manufacturing organizations. For more information about Godlan, its mobile application InSync Anywhere, or Infor SyteLine ERP manufacturing software demos, call 586-464-4400 or visit godlan.com.