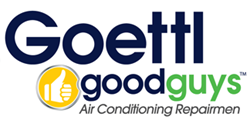 Phoenix, Arizona (PRWEB) April 14, 2015
It is extremely dangerous for certain age groups to be exposed to non-air conditioned environments in high heat for longer periods of time. This is especially significant in Phoenix because of the extreme heat waves and triple digit temperatures.
Children – Tots under the age of five have more fragile immune systems and weak respiratory systems, so babies, toddlers and small children cannot be subjected to high levels of heat for extended lengths of time. According to the journal Pediatrics, although the source of Sudden Infant Death Syndrome (SIDS) is still not known, the risk of SIDS may increase when combined with overheating.
"If you have a baby whose sleep environment is too warm, whether from over bundling or a high ambient temperature, it may contribute to the underlying predisposing cause of SIDS," says Denis Leduc, co-author of the Canadian Pediatric Society's most recent statement on SIDS and sleep environments.
Elderly - Nearly 400 Americans die from heat waves each year, most of them elderly people who often don't realize they are overheating. Older people simply can't handle the heat as they did when they were younger because they don't sweat as effectively and have poorer circulation. Obesity, heart disease, dementia, diabetes and other chronic medical conditions can also compound the risk, as well as certain medications, especially diuretics or those prescribed for hypertension and Parkinson's disease.
The best way to avoid having these dangerous health risks is to make sure your AC unit is working properly, or to take action immediately when you notice something is wrong. The experts at Goettl Good Guys Air Conditioning warns homeowners to not wait until the unit breaks down entirely. Rather, call immediately to maintain your AC unit.
About Goettl Good Guys
Goettl Good Guys Air Conditioning is an HVAC services company offering exceptional air conditioning and heating services in the Phoenix metropolitan area. Goettl offers the highest quality AC and heating equipment and provides a full range of maintenance, repair and replacement services.
From a well-maintained heating system and efficient duct system, to an indoor air quality system, Goettl Good Guys Air Conditioning completely services all of your HVAC needs. Goettl Good Guys Air Conditioning offers customers guarantees on all repairs, 24/7 emergency services and complete 26-Point system evaluation with every air conditioning call. For more information, visit http://www.goettl.com.