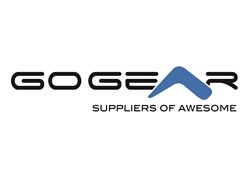 "….by lowering expense to Canadian families it will allow them to be able to participate more frequently in the sports they love," Aaron Muller, CEO Go Gear.
Vancouver, B.C., Canada (PRWEB) November 15, 2013
Canadians across the country have been going crazy over Go Gear (http://www.gogear.ca) an innovative private sale e-com site that sells adventure sports equipment and clothing at 40-70% off retail, to members only.
The company is modeled after a handful of US sites that are taking America by storm such as Gilt.com, Ruelala.com, and TheClymb.com. The business is centered around the concept of online "flash" sales - limited time sales featuring incredibly discounted products. Premium brands have been featured with gear ranging from skis, snowboards, boots, sneakers, men's and women's performance apparel, travel gear and more.
Canadians benefit by having a more affordable way to get themselves and their family involved with sports that historically have very high prices associated with them; such as skiing and snowboarding. Go Gear's mission is to break down the barriers of entry into these amazing yet expensive winter sports.
CEO, and Vancouver native Aaron Muller first got his start as a teenage kid that loved snowboarding and began working in a sporting good shop that sold snowboards. The love of winter sports grew over the next 17 years as Aaron parlayed that experience into owning four stores in Vancouver. In October 2011, after closing his brick and mortar business he began Go Gear with Rich Vigurs, a mountain guide and sports talent agency owner. "I wanted to still be involved in winter sports gear and having a family of my own realize how crucial it is for families to have access to great deals on gear" said Muller. "I believe that by lowering expense to Canadian families it will allow them to be able to participate more frequently in the sports they love."
About Go Gear: Vancouver-based gogear.ca launched in October 2011 as an online resource for adventure sports enthusiasts to find and buy gear for less. Go Gear was founded when Rich Vigurs former mountain guide, avid climber and mountain biker, and Aaron Muller an avid snowboarder, runner and action sports retail veteran partnered together. In Summer 2013 Kevin Jardine; former owner of sport Mart and presently founder, CEO and President of Jardine Capital Corp., partnered with Go Gear. Jardine Capital Corp. is a diversified investment and Brand Development Company, that specializes in consumer branded and strategic businesses. Current portfolio companies include Ellen Tracy, Caribbean Joe, Halston, Fat Fish Cantina Grill, Off Planet Digital, Go Mobiletherapy, Letarte, Canadian Cartel and Sharper Image.