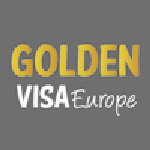 Golden Visas - a safe place for money and family in Europe!
Barcelona, Spain (PRWEB) January 07, 2014
The Blog Golden Visa Europe summarizes and comments the main options for Investor Visas in Europe in 2014:
Spain: published the new Investor Visa law in 2013. Spain is one of the most interesting countries within Europe with a Golden Visa law. Investments could be done in real estate or companies or cash deposits. Investment in real estate starts with 500.000 Euro. No minimum stay is required in Spain.
Malta: adapted the existing laws in a creative way to cope with the competition from Latvia and Cyprus. Investments in real estate with a volume of 275.000 Euro would qualify for the Investor Visa. Malta is the only country where renting a house (with a minimum fee of 10.000 Euro a year) would qualify as well for the Investor Visa.
Malta just recently started a pilot project to buy Malta citizenship for 650.000 Euro.
Latvia: has the most successful Golden Visa law in Europe with thousands of investors using the services. It is said that 450 million Euros have been invested in Latvia in real estate from foreign investors for that purpose. Until 2014 an investment of 70.000 Euro qualified for an Investor Visa. In 2014 the Golden Visa / Investor Visa law has changed after long political discussions. Golden Visas in Latvia are limited by numbers now, minimum invest of 150.000 Euro in real estate is required.
Portugal: published the Golden Visa law end of 2012 and did have some success in attracting investors. 500.000 Euro minimum investment in real estate is required and a minimum stay of 15 days per year. The law in Portugal is less attractive compared to Spain.
Cyprus: once the most important country for 2nd Passports and Visa it was hit by the financial banking crisis late but with big impact. Several big banks had to close and investors have lost lot of money. It is said that there is still some flow of Chinese Investors to Cyprus, but there are much more interesting places in Europe available.
Ireland: modified their investor visa law in 2013 and reduced the entry criteria. An investment of 500.000 Euro into a company or a combined investment of 950.000 Euro (company and real estate) would qualify for the Investor Visa. Ireland is in particular interesting for entrepreneurs as all big American internet companies have their European headquarters in Ireland. Company taxes are low!
Greece: published a draft of a Golden Visa in 2013 as well. Investment in real estate of 250.000 Euro would qualify for an Investor Visa. Greece was shaken badly in the financial crisis, so house prices are drastically down but outlook remains critical.
Investors often raise question about the Golden Visa laws in other countries like England, France, Belgium, Hungary, and Bulgaria. There are a lot of options for investors to receive a Golden / Investor Visa. But investment possibilities need to be analyzed regarding: value for money, flexibility, infrastructure and living conditions and language. Most real estate investments allow earning money with renting them out.