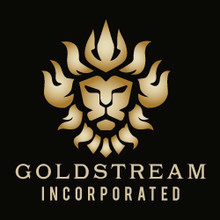 For the business to continue to grow and prosper, forming solid foundations is critical.
(PRWEB) July 05, 2016
At the recent Regional Conference held in Manchester on June 12th, one of the firm's top performing contractors Tan Chowdhury was recognised for reaching a key stage in his business development, taking him one step closer to business ownership. Over the last few months, Tan Chowdhury has consistently developed and improved his skill-set in order to acquire the necessary skills and knowledge to enhance his entrepreneurial journey with Goldstream Incorporated. A number of the firm's contractors have really started to stand out and have made incredible strides in their business development. The achievements of Goldstream Incorporated were recognised by the industry, with CEO Dan Coolican being asked to be a keynote speaker at the regional conference.
About Goldstream Incorporated: http://www.goldstreamincorporated.co.uk/about-us/
Working in a very competitive industry, Goldstream Incorporated believe that it is their ability to attract and retain top talent that helps them to stand out from the crowd and continue to achieve success. The firm believes the key to their success is providing first class business development opportunities. The supporters of entrepreneurs offer their contractors the opportunity to learn all of the business fundamentals of Goldstream Incorporated through voluntary educational workshops, seminars, tutorials and one-on-one coaching sessions. They teach all aspects of campaign management, client relations, motivational and public speaking, marketing and sales strategies, events co-ordination, project management and leadership.
At Goldstream Incorporated they recognise that for the business to continue to grow and prosper, forming solid foundations is critical. They are confident that they have acquired a group of extremely talented individuals who can help the firm achieve phenomenal success.
CEO and owner at Goldstream Incorporated, Dan Coolican is passionate about development and helping to coach and mentor budding entrepreneurs, sharing his knowledge and experience to assist them on their entrepreneurial journey. "For me, success is measured by how many people I am able to help elevate. I am committed to sharing my knowledge and experience by investing time and energy into developing individuals who are excited about their business development."
Goldstream Incorporated is a Nottingham-based outsourced sales and marketing firm that acquires customers for their clients through face-to-face promotions. After identifying a gap in the market for more personalised marketing solutions, the firm specialises in in-person, direct marketing techniques that allows them to create long-lasting and personal relationships between consumers and their clients' brands. Having established a solid foundation, and created a culture where development is front and centre, Goldstream Incorporated have big goals for the second half of the year and are confident they have the right group of people to help make those goals a reality.