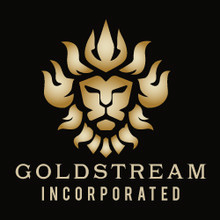 (PRWEB) July 28, 2016
Managing Director at Goldstream Incorporated, Dan Coolican selected a group of the firm's top contractors to lead the trip, conduct research and gather data. During the trip the select group spent time at a marketing agency in the city, getting to experience how they conduct their marketing campaigns, from planning to implementation. It also provided a vital opportunity for the group to form new networking connections with other sales and marketing professionals.
About Goldstream Incorporated: http://www.goldstreamincorporated.co.uk/about-us/
With MD at Goldstream Incorporated, Dan Coolican, being well travelled, he holds the belief that travel is important for both personal and professional development. "Being in new environments and having to react to different situations is great experience for life as an entrepreneur," said Dan Coolican.
While the business trip was a tremendous networking opportunity, the main objective of the trip was to conduct market research ahead of a potential expansion.
Here the firm outlines the 3 key benefits of conducting market research.
1. Improved communication with current and potential customers.
Effective market research provides insight into customer likes and dislikes and the most compelling way to communicate with customers, allowing firms to tailor what they say to create an effective call to action.
2. Helps to identify opportunities in the marketplace.
Conducting research provides understanding as to how well a product or service will be received and it also gives a vital opportunity to acquire feedback on a product or service which will help to improve it.
3. Helps to minimise risks.
One of the main reasons Goldstream Incorporated conducts extensive market research is to acquire all the information necessary in order to make a decision whether to take action on a particular subject.
The success of the trip to Liverpool will lead to a decision as to whether Goldstream Incorporated considers the location as a potential new city to expand their market reach into. "One of my biggest goals is to expand the Goldstream Incorporated brand throughout the UK. We have been running multiple business trips recently and the main objective of the Liverpool one was to test the waters amidst a potential expansion into the city," said Dan Coolican, MD at Goldstream Incorporated.
Goldstream Incorporated is a Nottingham-based outsourced sales and marketing firm that acquires customers for their clients through face-to-face promotions. After identifying a gap in the market for more personalised marketing solutions, the firm specialises in in-person, direct marketing techniques that allows them to create long-lasting and personal relationships between consumers and their clients' brands. At Goldstream Incorporated they regularly run business trips to different locations throughout the UK in order to help them to continue to extend their market reach, as well as test the potential of new markets.