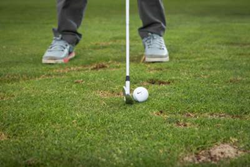 Our experienced staff will provide a great learning environment to juniors for years to come.
San Rafael, CA (PRWEB) April 26, 2016
This summer, campers will have the opportunity to work with Golf Digest's 2013 Michigan Teacher of the Year and PGA Professional, Jason Guss, at his home facility, Hawk Hollow Golf Course.
"After working the Nike Golf Camps in Pebble Beach, CA, it is an honor to bring these fun, high-quality golf camps to Eagle Eye and Hawk Hollow," says Guss. "Our experienced staff will provide a great learning environment to juniors for years to come."
Mid-Michigan Premier's phenomenal golf facility boasts two championship golf courses (Hawk Hollow Golf Course and Eagle Eye Golf Course), a unique 12-hole course (Woodside Golf Course), 9-hole course (The Falcon Golf Course), and 18-hole putting course (Little Hawk). Nike Campers train primarily at Hawk Hollow's practice facility which features two full-size practice ranges, a large undulating putting green, and a special short game practice area with large bunker and approach shot hole.
"We found the perfect venue and certainly the right director for our new camps in Mid-Michigan," states Jason West, senior vice president for Nike Golf Camps. "Hawk Hollow and Eagle Eye are amongst the best courses in the state, and Jason Guss is widely considered one of the finest young teachers in the country. Junior golfers in the greater Lansing area can expect a truly memorable learning experience this summer."
Campers participate in drills, game and skills challenges throughout the week while focusing on all aspects of the game (putting, chipping, pitching, sand play and full swing). Full Day Campers also have the privilege of playing on one of the championship courses each afternoon. While on the course, players work with the staff on shot selection, strategy, rules, etiquette and more.
Nike Golf Camps at Hawk Hollow offers three weeks of camp from late June through early August. The session dates are June 21 – 24, July 18 – 21 and August 8 – 11. Two camp options are available to participants; Full Day Camps run 9:00AM – 4:00PM ($529) while Half Day Camps run from 9:00am – 12:00PM ($299). For more information on this or other camps, please visit http://www.ussportscamps.com/golf or call 1-800-NIKE-CAMP.
About Nike Golf Camps
Nike Golf Schools & Junior Camps (NGJC) is a division of US Sports Camps, Inc., America's largest sports camp network. NGJC offers junior overnight and day camps, and advanced player schools at over 100 locations nationwide. Since 1994, more than 175,000 junior golfers have participated in the camps.
About US Sports Camps
US Sports Camps (USSC), headquartered in San Rafael, California, is America's largest sports camp network and the licensed operator of Nike Sports Camps. The company has offered summer camps since 1975 with the same mission that defines it today: to shape a lifelong enjoyment of athletics through high quality sports education and skill enhancement.