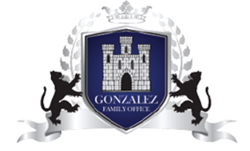 "As a member of the Hispanic CEO Roundtable that we collectively are here to support our President, the Administration, and tax reform," said Julio Gonzalez.
Washington, D.C. (PRWEB) September 15, 2017
This past week, The Gonzalez Family Office and The Hispanic 100 came together to host the Hispanic CEO White House Roundtable. The main purpose was to discuss tax reform with the Presidential Administration and the Treasury. Top Hispanic CEO's were introduced to the following members of the White House: The Deputy Political Director and National Director for Hispanic Initiatives at the RNC, Jennifer S. Korn, Policy Special Assistant, Andrew Koenig, United States Treasurer, Jovita Carranza, and Chief Economist to the Vice President, Mark Calabria.
Jennifer Korn started the tax reform discussions by sharing with the group that tax reform is vital to President Trump and the Administration and that her goal is to make sure the Hispanic CEO Roundtable is heard, represented, and has a seat at the table in terms of influence. Andrew Koenig indicated that they are looking at what deductions they can eliminate to drive down personal and corporate tax rates. The CEO Roundtable members agreed that driving tax rates down is the single most important path to growing GDP.
 
Julio Gonzalez, CEO of The Gonzalez Family Office, commented to the Administration, "As a member of the Hispanic CEO Roundtable that we collectively are here to support our President, the Administration, and tax reform. We understand as entrepreneurs that being in business means that you are partners with the government. We want to make the partnership mutually beneficial and closer."
Jovita Carranza, said that the Treasury is focused on eliminating needless regulations and focusing on financial education to small and minority owned businesses that can greatly grow by having a peer group and programs available to them to help their entrepreneurship. She is looking for ways to have the Treasury be more efficient.
 
Mark Calabria discussed his priority for the Administration to be job growth and indicated that we can get job growth by cutting tax rates. He indicated that this needs to be the key focus for tax reform.
This is the start of a more continuous and growing relationship between the Hispanic CEO Roundtable and the Administration. "As Jenny said in the meeting, this gathering was just a start. We have three months to get tax reform passed. We will need all hands on deck to make it happen and in a way that protects business owners and small businesses. We are moving forward with follow up meetings and team conference calls. Hispanic 100 will leverage its weight and position to fortify our message," said CEO of the Interamerica Group and Executive of The Hispanic 100, Jerry Pierce.
 
For more information regarding tax reform, please contact The Gonzalez Family Office at GonzalezFamilyOffice.com.