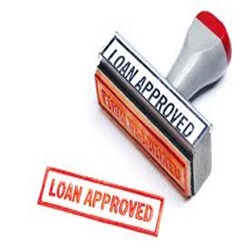 Introducing an Easy to Obtain, Low Cost, Good Credit Business Advance, Courtesy of BusinessCashAdvanceGuru.Com, a Leading Alternative Lender for All Business Industries
Nationwide (PRWEB) February 05, 2014
Small companies needing an affordable, flexible good credit business advance can now get the
working capital they need in the form of a merchant cash advance, courtesy of BusinessCashAdvanceGuru.Com.
Over the course of the Great Recession, small business lending is down and remains so, even for companies with near perfect credit. Banks want collateral and a personal guarantee. Even with these, small business are still being turned away, "At big banks — those with $10 billion+ in assets — small-business loan approvals dropped by 20% to 14.3% in October 2013. Small banks also approved fewer loans. Approval rates at small banks dropped from 50.1% in September to 44.3%. That is the lowest figure that Biz2Credit's Index has recorded for small banks since August 2011. Even credit unions, which had been on the lending rebound prior to the government shutdown, experienced a 4% decrease in approval rates in October, dropping to 43.4%," reports Small Business Trends.
Large corporate banks are still attempting to recover from millions of dollars in losses due to defaulted mortgages, business loans, auto loans, home equity loans, and more. However, alternative lenders are stepping in to fill the void. Businesses can get the cash they need to make opportunistic buys, take on inventory, purchase materials, or hire new employees. These loan options are affordable, and payment installments are based on a percentage of the loan, not a fixed sum.
"BusinessCashAdvanceGuru.Com makes obtaining financing approval as fast and as simple as completing a credit card application. The goal of providing access to business grade capital swiftly and easily to small businesses across the country is realized through the alternative lender's release of its proprietary commercial funding system."
Companies can apply online and receive approval in just 24 hours, with funds directly deposited into their business checking account in only a week. The funds may be used for any purpose, and there are no hidden charges or fees. Interest rates are very competitive, starting at only 1.9 percent and applicants can receive $5,000 to $500,000 without having to undergo a credit history review. There is no collateral needed, no personal guarantee to sign, and qualification is based on monthly credit card sales receipts. These unsecured business loans are tailor made for small companies that have been turned down by their bank.
About Us
http://www.BusinessCashAdvanceGuru.com is a division authorized by TieTechnology, LLC. TieTechnology, LLC, specializes in service based solutions for businesses. Services provided by TieTechnology are merchant credit card processing, business service telecommunications, and web based visibility marketing. The advantages of doing business with TieTechnology are, their commitment to their customer service excellence and the offering of one stop solutions to all business to business service product needs for the customers' convenience. To learn more about their wide assortment of business services, please visit http://www.tietechnology.com.
TieTechnology, LLC
813-856-0223 x150
888-809-9243 x150