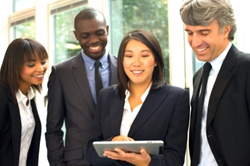 The good driving discounts and other discounts that agencies offer to car owners through coverage plans are now easily searchable using our discrete search platform
Dallas, TX (PRWEB) March 06, 2014
A continuing trend in the U.S. insurance industry is to offer drivers with a history of zero accidents discounts for each coverage plan. The Auto Pros company is now giving consumers access to good driver discounts that are located inside its insurer quotes system at http://autoprosusa.com/insurance.
These discounts are one phase of the adjustments made in 2014 to improve the accuracy of the public information now available. Any motorist who is starting to search for insurance discounts can use the automated tool to produce available incentives from rated insurers throughout the United States.
"The good driving discounts and other discounts that agencies offer to car owners through coverage plans are now easily searchable using our discrete search platform," one source at the Auto Pros company said.
All of the available price drops and discounts that are active in the search system are the result of direct feeds for content through different insurance agencies. The increase in the amount of partner providers this year has made the direct distribution of rates information possible for motorists to view.
"Our system remains a private resource to review rates for different coverage plans due to our security changes made this year that require only a zip code for system entry," said the source.
The Auto Pros company is expected to enhance the insurer research platform this year as new companies are in the process of being added for public viewing. Average vehicle owners can also search for car warranties through the automated tool setup at http://autoprosusa.com/auto-warranty.
This additional search feature is meant to introduce the different terms of warranty coverage that agencies provide within the United States. A quote through this system does require a vehicle owner to input accurate engine mileage apart from their zip code.
About AutoProsUSA.com
The AutoProsUSA.com company is one of the leading resources in North America for locating insurance products pricing and policy information on the Internet. This company has arranged its website to provide instant lookups for insurance agencies and other service providers. The AutoProsUSA.com company supports all users of the website with thousands of pages for researching auto parts and other solutions in the vehicles industry. The toll-free phone system is now in place for distributing price quotations for auto parts and components available for retail sale through the company website.