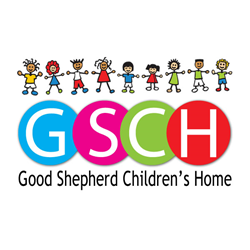 No child wants to find themselves in a group home, but at the GSCH, they quickly learn to adapt and before long find themselves considering it Home
Murfreesboro, TN (PRWEB) March 30, 2015
Good Shepherd Children's Home announces 53rd year of caring for children in need. The Children's Home in Murfreesboro provides a Christian-based home, the children learn biblical principles and are taught about the love of Christ and his special plan for their life.
A day in the life…
The dawn of a new day begins as, one-by-one, the children begin to awake and prepare for the day ahead. Samantha's day begins as the alarm continues to buzz. Sleepily, she crawls out of bed and scrambles to be the first to the showers, knowing that there's plenty of other girls that will vie for the coveted bathroom time. Finally dressed and ready for school, she performs a quick tidy-up in her room, knowing that cleanliness and neatness are rewarded for those who work hard. Before heading to breakfast, she takes a few minutes to spend some alone time with God, knowing that her strength for the day comes from Him. Reading her daily Proverb, she is reminded that trusting in the Lord with all her heart will result in God directing her future. Samantha is thankful for the opportunity to live at the Good Shepherd Children's Home, knowing that if it were not for this Home, she would likely be living in a motel room with her mother, wondering where her next meal would come from.
Her story is played out over and over as more and more children find themselves in crisis situations. Sometimes it may be due to financial constraints, while other times it may be due to poor choices made by their family. Whether their condition is due to abuse, neglect, or poverty, each child has a story and is simply in need of love and stability during a difficult time in their life.
The Good Shepherd Children's Home, located in Middle Tennessee, has been providing for the needs of these precious children for 53 years. As a Christian-based home, the children learn biblical principles and are taught about the love of Christ and his special plan for their life. Their days consist of activities just like any other kid…playing with friends, doing school work, daily chores, etc… No child wants to find themselves in a group home, but at the GSCH, they quickly learn to adapt and before long find themselves considering it Home.
The GSCH is designed to be a transition home with a focus on re-uniting children with family whenever possible. While some children are at the Home only for a short time, others will stay till they graduate because they have no suitable place to go. While at the Home, Bro. Robert and Mrs. LeeAnn Brown serve as Houseparents, caring for the children on a daily basis. Their commitment to the Home is a lifestyle and not a job as demonstrated by their sacrifice…they view each child as an extension of their own family and work hard to make sure each child feels loved and accepted.
The home can accommodate up to 28 children at any given time and operates solely on donations of individuals, churches, businesses, and civic organizations. God has miraculously met the needs of the Home for 53 years and the future is bright for the children he brings to the Home.
To learn more about the Good Shepherd Children's Home and how you can play a part in the lives of children like Samantha you can visit the website. http://www.gsch.net