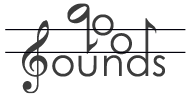 Newport Beach, CA (PRWEB) June 25, 2014
Home theater and home automation installer Good Sounds has recently completed an extensive home theater installation for a custom home in Newport Beach, CA, run by a state-of-the-art Savant Systems Home Automation and Control System. The newly installed system marks the use of cutting edge technology for unparalleled system performance and intuitive user experience. It enables the Newport Beach home owners to run their entire home, which includes two custom home theater systems installed by Good Sounds, using the iPhoneTM, iPadTM or iPad MiniTM they already have.
Blending home entertainment, home security and energy savings for a seamless, professional grade whole-house system, Good Sounds installed the Savant System that exceeds customer expectations. The Good Sounds installation includes two home theater systems. One features an 84" Sony 4K flat panel screen with a brand new 4K content server. The second offers a B&W reference speaker system.
In all, the home theater systems includes 16 audio zones; 8 high definition video zones with flat panel HD LCDTVs located throughout the custom home, with access to multiple high-definition video sources; and 54-zone Vantage lighting system.
Marking a trend in custom home theater experience, the Savant Control system gives the Newport Beach homeowners access to additional features beyond the audio and video, to include motorized solar and black-out window shade systems throughout the residence; pool and spa control features; 8 HVAC control zones and 13 radiant flooring and heating zones; and living room fireplace and outdoor living area fireplace controls. An enterprise-grade wireless network provides gigabit speed networking to the residence, indoors and outdoors, including exterior decks, pool and patio areas for indoor/outdoor experience.
Security features include a camera system with high definition IP cameras and a network DVR that allows for local and offsite monitoring of the home and property. The system includes a fully integrated digital telephone system with voicemail features.
The professional-grade system gives homeowners the highest quality home automation and home theater experiences. The control system interface, which allows for the use of one-device control on an Apple device (or on a dedicated Savant Systems hand-held remote control) makes the professional experience easy to manage and enjoy. The homeowners are "thrilled with the ease of use and intuitive nature of the system."
Good Sounds uses, integrates and recommends products from audiovisual manufacturers Crestron, Savant Systems, Pakedge Device and Software, Inc., Vantage and Lutron. With over 30 years of experience in home theater systems, Good Sounds is trusted by clients who expect the best in luxury home entertainment. Experts in home automation technology, Good Sounds gives residential customers the power to manage their entire home, from the media room to the grounds, at their fingertips.