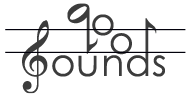 The strategic partnership between Savant Systems and Sonos is a game-changer for the home automation industry.
Newport Beach, CA (PRWEB) February 10, 2016
Good Sounds, a Newport Beach, California-based company that has been delivering quality smart home technology to Southern California residences for more than 30 years, has set itself up to take advantage of the new partnership between Savant Systems and Sonos. Since 2010, Good Sounds has been an official Dealer for Savant Systems, a home control system based on the Apple iOS operating system platform. Good Sounds is now completing the process to also become a dealer of Sonos products in order to offer customers an additional level of service and options.
Sonos, an industry-leading company in the area of smart speaker systems for streaming media, now works seamlessly with Savant Systems through Savant's Elite Partnership program. According to Savant's website, the benefit of an Elite partnership is that it "…allows the world's best companies to create an even deeper, more compelling experience in Savant Homes," and experience "Mutual success through collaboration."
The partnership between the two companies creates a better user experience for homeowners wanting a superior, easy-to-operate wireless speaker system by offering native integration between the Sonos systems and the Savant app.
Good Sounds owner, Mitch Goodz, commented, "The strategic partnership between Savant Systems and Sonos is a game-changer for the home automation industry. When systems are specifically designed to work together in a seamless fashion, it allows for a finished product that is easy to use, while still giving homeowners all of the benefits of the technology they have come to expect in high end home automation systems."
"At Good Sounds, we are taking advantage of the partnership forged between Savant Systems and Sonos to benefit our home automation customers," continued Goodz. "Both of these best-in-class systems have much to offer our smart home customers, and now that they work together, the experience will be that much better for homeowners."
About Good Sounds
Good Sounds has been delivering audiovisual, home automation and home theater systems in Newport Beach, Newport Coast and the surrounding areas of Southern California for more than 30 years. Good Sounds is a technical innovator in residential AV, designing fully customized systems that can operate lighting, climate control, shades, security systems, as well as music and video systems from a single hand-held device or touch screen. Find out more about Good Sounds at their website: http://goodsounds.net/