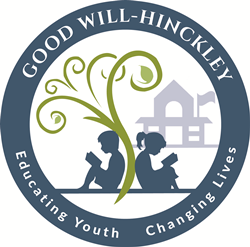 "Our Fall Gala is a great opportunity for people to learn more about our history, our mission and where we're going. Good Will-Hinckley has changed a lot over the years, and the Gala is our way of sharing our vision with donors and other stakeholders."– Rob Moody, president, Good Will-Hinckley
HINCKLEY, Maine (PRWEB) September 09, 2019
After drawing more than 100 people to its 2018 Fall Gala, Good Will-Hinckley (GWH) is predicting this year's event will generate an even bigger turnout—and a windfall for a crucial scholarship program.
On October 19, GWH will host its Second Annual Fall Gala at the Bishop Auditorium, located on the organization's Hinckley, Maine, campus.
The event will begin at 5:30 p.m. with a cash bar cocktail hour followed by dinner (provided by the Heritage House in Skowhegan) and remarks from GWH administrators and alumni.
According to Rob Moody, president of GWH, proceeds from the gala will help provide annual scholarships—including room and board—for students in GWH's Campus Living program.
"Our Fall Gala is a great opportunity for people to learn more about our history, our mission and where we're going," Moody says. "While we've always honored our mission of providing educational and other resources to boys and girls in need, Good Will-Hinckley has changed a lot over the years, and the Gala is our way of sharing our vision with donors and other stakeholders."
In addition to serving as honorary chair for the event, Dr. Glenn Cummings, president of the University of Southern Maine and former CEO of GWH, will receive the organization's first Helping Hands Award.
Attendees can also bid on live auction items including a weekend stay in Rangeley, Maine; Boston Red Sox memorabilia; a $1,500 travel voucher and more.
Tickets to the event can be purchased by going to http://www.gwh.org/fall-gala.
Founded by George W. Hinckley in 1889, GWH offers dynamic educational resources, therapeutic residential treatment and other services for children and young adults ages 5 to 26.
Programs include the College Step-Up Program, Campus Living Program, the Glenn Stratton Learning Center and the Maine Academy of Natural Sciences, which recently named Matt Newberg as its new Head of School.